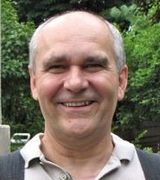 Specialties:

General Contracting
Add personality to your profile! Tell the community about yourself, your home, and your profession.
European Design Contractors is a full service Home Improvement Contractor that is based in Northeast Philadelphia and proudly serves the entire Philadelphia metropolitan area. The company was formed over 12 years ago when Jon Skumpija took all of his European training and applied it to renovation projects throughout the Philadelphia Area.

When you hire European Design Contractors you are sure to get quality construction methods and materials as well as Jon's built-in understanding of design. He has years of experience and training from Italian master craftsmen. Call Jon today to get a free estimate for your project, you'll be glad that you did.


General Contractor, Home Renovation, Remodeling, Home Improvement, Kitchen Remodeling, Bathroom Renovations, Home Repair, Deck Builder

----------------------------
History & Bio

European Design Contractors has been in business for over 12 years, and its founder Jon Skumpija has been involved in construction for over 30 years with a storied international background. Growing up in Romania, he was able to get a sense for European design from an early age. Once he entered the construction industry in his early twenties he apprenticed with Italian craftsmen and eventually moved to Philadelphia to bring his services to our area for us to enjoy.

-----------------------------
List of 7 primary Service Areas

Philadelphia, Northeast Philadelphia, Lower Bucks, Huntingdon Valley, Center City, Main Line, Upper Darby


-------------------------------------
Services offered 1,483 Characters

General Contractor | We are expert contractors that can take on any type of Home Improvement project for you. Our depth of knowledge in all phases of construction allows us to complete projects ranging from Cabinet making, kitchen remodeling and even additions to your home. Call us to talk about your project, we are sure that we'll impress you with our work!

Home Renovations | If your home needs some serious help because it is either run-down or needs some updating, we are here to help. Our design and construction expertise is sure to get your home updated to your satisfaction. We can offer suggestions on materials and the layout of the plans. Call us today for a no obligation consultation about your project.

Kitchen & Bath remodeling | Kitchens and Bathrooms are easily transformed to create an inviting warmth in your home. We have years of experience enhancing and renovating tired kitchens and run-down bathrooms. We can perform all of the work ourselves, from the design to the tile work, to installing the cabinetry. Ask us about our easy Kitchen replacement programs.


Deck Builder | Our expertise does not stop inside the home, we also bring our sense for design out to your exterior living areas at your house. Our Deck Building service can create wonderful spaces just outside your doorstep. We can design your deck with the latest materials and incorporate all of your favorite needs into your deck, like your grill, seating and lots of accent lighting.


More
Less
About Jon Skumpija: European Design Contractors is a full service Home Improvement Contractor that is based in Northeast Philadelphia and proudly serves the entire Philadelphia metropolitan area. The company was formed over 12 years ago when Jon Skumpija took all of his European training and applied it to renovation projects throughout the Philadelphia Area.&nbsp;<br/><br/>When you hire European Design Contractors you are sure to get quality construction methods and materials as well as Jon's built-in understanding of design. He has years of experience and training from Italian master craftsmen. Call Jon today to get a free estimate for your project, you'll be glad that you did.&nbsp;<br/><br/><br/>General Contractor, Home Renovation, Remodeling, Home Improvement, Kitchen Remodeling, Bathroom Renovations, Home Repair, Deck Builder&nbsp;<br/><br/>----------------------------&nbsp;<br/>History &amp; Bio<br/><br/>European Design Contractors has been in business for over 12 years, and its founder Jon Skumpija has been involved in construction for over 30 years with a storied international background. Growing up in Romania, he was able to get a sense for European design from an early age. Once he entered the construction industry in his early twenties he apprenticed with Italian craftsmen and eventually moved to Philadelphia to bring his services to our area for us to enjoy.&nbsp;<br/><br/>-----------------------------&nbsp;<br/>List of 7 primary Service Areas&nbsp;<br/><br/>Philadelphia, Northeast Philadelphia, Lower Bucks, Huntingdon Valley, Center City, Main Line, Upper Darby<br/><br/><br/>-------------------------------------&nbsp;<br/>Services offered 1,483 Characters&nbsp;<br/><br/>General Contractor | We are expert contractors that can take on any type of Home Improvement project for you. Our depth of knowledge in all phases of construction allows us to complete projects ranging from Cabinet making, kitchen remodeling and even additions to your home. Call us to talk about your project, we are sure that we'll impress you with our work!&nbsp;<br/><br/>Home Renovations | If your home needs some serious help because it is either run-down or needs some updating, we are here to help. Our design and construction expertise is sure to get your home updated to your satisfaction. We can offer suggestions on materials and the layout of the plans. Call us today for a no obligation consultation about your project.&nbsp;<br/><br/>Kitchen &amp; Bath remodeling | Kitchens and Bathrooms are easily transformed to create an inviting warmth in your home. We have years of experience enhancing and renovating tired kitchens and run-down bathrooms. We can perform all of the work ourselves, from the design to the tile work, to installing the cabinetry. Ask us about our easy Kitchen replacement programs.&nbsp;<br/><br/><br/>Deck Builder | Our expertise does not stop inside the home, we also bring our sense for design out to your exterior living areas at your house. Our Deck Building service can create wonderful spaces just outside your doorstep. We can design your deck with the latest materials and incorporate all of your favorite needs into your deck, like your grill, seating and lots of accent lighting.&nbsp;<br/><br/>