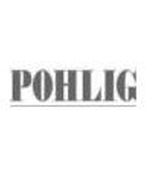 Custom Home Builder/Renovator (41 years experience)
Specialties:

Home Building,
General Contracting,
Interior Design
Add personality to your profile! Tell the community about yourself, your home, and your profession.
Pohlig specializes in luxury homes and communities on the Philadelphia Main Line, New Jersey shore and beyond. From first sketch to settlement, our team strives to exceed expectations, while providing an effortless and enjoyable homebuilding experience. The Pohlig philosophy of integrity – 'doing things right and doing the right things' – is a cornerstone of every vision realized. For almost four decades, Pohlig has built a family of loyal clients, professionals who trust our skills to translate ideas, and dedicated trade partners who share a commitment to detail and craftsmanship. Together, we maintain strong ties with the communities in which we build through our sincere respect for the environment and dedication to building ethically. It's no wonder that Pohlig recently garnered the most prestigious award in residential building – "Best Custom Home Builder in America" presented by the National Association of Homebuilders.
Services Provided:
Builders of exquisite luxury homes as well as luxury renovation of existing homes. Build in one of our communities or your own lot. Pohlig strives to meet the customer's needs.
Pohlig is also builder of Athertyn at Haverford Reserve (
www.athertyn.com
), the first 55+ lifestyle condominium community of its kind on the Main Line of Philadelphia.
Areas Served:
Main Line Philadelphia including Bryn Mawr, Ardmore, Wynnewood, Wayne, Newtown Square, Haverford, Havertown, Devon, Radnor, St. Davids, Gladwyne, Berwyn, Villanova, Malvern, Paoli as well as other localities. Pohlig also builds on the New Jersey Shore.
Certification and Awards:
1997 America's Best Custom Builder
NAHB and Builder Magazine
2013 Best Lifestyle Community
NAHB 50+ Housing Council
2012 Best Community of the Year Athertyn
2012 Best Home of the Year Athertyn - Furness
2012 Best Community Clubhouse - Athertyn
2012 Best Interior Athertyn - Furness
As well as numerous others in the prior years...
See our
Zillow Digs Photo Boards
Visit our NEW website
www.pohligbuilders.com
More
Less
About Pohlig Builders: Pohlig specializes in luxury homes and communities on the Philadelphia Main Line, New Jersey shore and beyond. From first sketch to settlement, our team strives to exceed expectations, while providing an effortless and enjoyable homebuilding experience. The Pohlig philosophy of integrity &ndash; &lsquo;doing things right and doing the right things' &ndash; is a cornerstone of every vision realized. For almost four decades, Pohlig has built a family of loyal clients, professionals who trust our skills to translate ideas, and dedicated trade partners who share a commitment to detail and craftsmanship. Together, we maintain strong ties with the communities in which we build through our sincere respect for the environment and dedication to building ethically. It's no wonder that Pohlig recently garnered the most prestigious award in residential building &ndash; "Best Custom Home Builder in America" presented by the National Association of Homebuilders.<br/><br/><strong>Services Provided:</strong><br/>Builders of exquisite luxury homes as well as luxury renovation of existing homes. Build in one of our communities or your own lot. Pohlig strives to meet the customer's needs. <br/><br/>Pohlig is also builder of Athertyn at Haverford Reserve (<a rel="nofollow" href="http://www.athertyn.com">www.athertyn.com</a>), the first 55+ lifestyle condominium community of its kind on the Main Line of Philadelphia.<br/><br/><strong>Areas Served:</strong><br/>Main Line Philadelphia including Bryn Mawr, Ardmore, Wynnewood, Wayne, Newtown Square, Haverford, Havertown, Devon, Radnor, St. Davids, Gladwyne, Berwyn, Villanova, Malvern, Paoli as well as other localities. Pohlig also builds on the New Jersey Shore.<br/><br/><strong>Certification and Awards:</strong><br/>1997 America's Best Custom Builder <br/>NAHB and Builder Magazine <br/><br/>2013 Best Lifestyle Community<br/>NAHB 50+ Housing Council<br/><br/>2012 Best Community of the Year Athertyn <br/><br/>2012 Best Home of the Year Athertyn - Furness <br/><br/>2012 Best Community Clubhouse - Athertyn <br/><br/>2012 Best Interior Athertyn - Furness <br/><br/>As well as numerous others in the prior years...<br/><br/>See our <a href="http://www.zillow.com/digs/PohligBuilders-boards/">Zillow Digs Photo Boards</a><br/><br/>Visit our NEW website <a rel="nofollow" href="http://www.pohligbuilders.com">www.pohligbuilders.com</a>