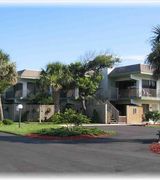 Admin. Asst Board of Realtors 7 yrs (24 years experience)
Specialties:

Owner Manager,
Property Management,
Title,
Interior Design
Add personality to your profile! Tell the community about yourself, your home, and your profession.
My husband and I are retired and live here in one of the villas in our small complex. We have lived in this area for over 20 years. This has been a wonderful exerience the past several years renovating our property and meeting all the great people that come to stay with us at the beach.



We're originally from Michigan and very glad we moved to this great small town near the ocean. We were both professionals and lived in the fast pace world. We were ready for the slow southern life style and laid back casual atmosphere. There's still family and friends back in Michigan so we head up that way a time or two each year.



This is a very active community with things going on all the time. And what a great choice of restaurants! The people here are laid back and friendly so we've met a great number of wonderful people we consider friends. We will always have a permanent home here in New Smyrna.



We thought there might be someone out there that would enjoy what we've been doing the past several years. This has been a truly enjoyable and rewarding "life experience." In todays economical down turn we are still paying the bills with the income from the complex. We have a wonderful clientele that returns on a regular basis. They consider this their home away from home.




More
Less
About Prettylady2: My husband and I are retired and live here in one of the villas in our small complex. We have lived in this area for over 20 years. This has been a wonderful exerience the past several years renovating our property and meeting all the great people that come to stay with us at the beach.<br/><br/> <br/><br/>We're originally from Michigan and very glad we moved to this great small town near the ocean. We were both professionals and lived in the fast pace world. We were ready for the slow southern life style and laid back casual atmosphere. There's still family and friends back in Michigan so we head up that way a time or two each year.<br/><br/> <br/><br/>This is a very active community with things going on all the time. And what a great choice of restaurants! The people here are laid back and friendly so we've met a great number of wonderful people we consider friends. We will always have a permanent home here in New Smyrna.<br/><br/> <br/><br/>We thought there might be someone out there that would enjoy what we've been doing the past several years. This has been a truly enjoyable and rewarding "life experience." In todays economical down turn we are still paying the bills with the income from the complex. We have a wonderful clientele that returns on a regular basis. They consider this their home away from home.<br/><br/> <br/><br/>