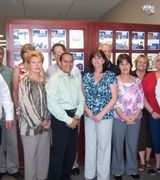 Specialties:

Buyer's Agent,
Listing Agent,
Foreclosure,
Short-Sale
Add personality to your profile! Tell the community about yourself, your home, and your profession.
Your Leader In Central Florida Real Estate
Serving Davenport, Windermere, Orlando and the surrounding areas. We specialize in providing complete real estate services to both buyers and sellers throughout the greater Orange, Lake, Polk, Osceola County real estate market.
At Realty International, our professional standards are the highest possible. We're proud of our knowledge, business philosophy, ethics, and outstanding client relations. This website offers you the opportunity to understand what we're about and how we do business. Quite simply, we strive to represent you the way we would want to be represented.

Realty International is an Orlando based real estate company with offices throughout Central Florida. Realty International was founded by Mark and Matthew Allen of Windermere, Florida. Realty International is one of the most innovative and forward thinking Real Estate Brokerages in the area. After joining the real estate industry over 25 years ago, Mark and Matt found the need to establish their own honest and knowledgeable real estate services to provide Florida residents with a superior real estate experience.
Realty International is committed to its clients and we work hard to achieve positive results our clients deserve. The Real Estate industry is becoming more sophisticated and challenging every day; that's why our clients need this professional brokerage; we understand the industry, inside and out and we remain positioned to stay ahead of the curve.
We use innovative and international advertising and marketing techniques to attract potential Buyers to the properties we list, and we strive to identify Buyer needs so that we can show them just what they are looking for in under 10 showings!
With that, Realty International has blossomed into a Full Service Real Estate Brokerage, including Residential Real Estate Sales of: Single Homes, Luxury and Lake Front Homes, Condominiums, Vacation Homes, Investment Properties, Townhomes, New Construction, First Time Home Buyers, and 55+ Communities. We provide investors with Property Management. If you're not ready to buy we offer Long Term and Short Term Residential and Vacation Rentals. We offer distinguished Commercial Real Estate Sales, Mortgage and Title Services. We have a Loss Mitigation department assisting with Short Sales, Foreclosures, and Distressed Properties – If you or someone you know is facing hardship; then please contact Realty International to find answers to your questions. Once you have the facts, it becomes much easier to make informed decisions with a Realty International Professional by your side.
Realty International is a truly a ONE STOP Shop for all of your real estate needs along with full integrity, trust, performance and outstanding service!
We appreciate the opportunity, and look forward to exceeding your expectations soon.
More
Less
About Realty International: <div class="spacer_block"><font>Your Leader In Central Florida Real Estate</font></div><font><br/>Serving Davenport, Windermere, Orlando and the surrounding areas. We specialize in providing complete real estate services to both buyers and sellers throughout the greater Orange, Lake, Polk, Osceola County real estate market.</font> <div align="left">At Realty International, our professional standards are the highest possible. We're proud of our knowledge, business philosophy, ethics, and outstanding client relations. This website offers you the opportunity to understand what we're about and how we do business. Quite simply, we strive to represent you the way we would want to be represented.</div><div align="left"><br/>Realty International is an Orlando based real estate company with offices throughout Central Florida. Realty International was founded by Mark and Matthew Allen of Windermere, Florida. Realty International is one of the most innovative and forward thinking Real Estate Brokerages in the area. After joining the real estate industry over 25 years ago, Mark and Matt found the need to establish their own honest and knowledgeable real estate services to provide Florida residents with a superior real estate experience.</div><p align="left">Realty International is committed to its clients and we work hard to achieve positive results our clients deserve. The Real Estate industry is becoming more sophisticated and challenging every day; that's why our clients need this professional brokerage; we understand the industry, inside and out and we remain positioned to stay ahead of the curve.</p><p align="left">We use innovative and international advertising and marketing techniques to attract potential Buyers to the properties we list, and we strive to identify Buyer needs so that we can show them just what they are looking for in under 10 showings!</p><p align="left">With that, Realty International has blossomed into a Full Service Real Estate Brokerage, including Residential Real Estate Sales of: Single Homes, Luxury and Lake Front Homes, Condominiums, Vacation Homes, Investment Properties, Townhomes, New Construction, First Time Home Buyers, and 55+ Communities. We provide investors with Property Management. If you're not ready to buy we offer Long Term and Short Term Residential and Vacation Rentals. We offer distinguished Commercial Real Estate Sales, Mortgage and Title Services. We have a Loss Mitigation department assisting with Short Sales, Foreclosures, and Distressed Properties &ndash; If you or someone you know is facing hardship; then please contact Realty International to find answers to your questions. Once you have the facts, it becomes much easier to make informed decisions with a Realty International Professional by your side.</p><p align="left">Realty International is a truly a ONE STOP Shop for all of your real estate needs along with full integrity, trust, performance and outstanding service!</p><p align="left">We appreciate the opportunity, and look forward to exceeding your expectations soon.</p><div class="spacer_block">&nbsp;</div>
Property Address
Represented
Sold Date
Price