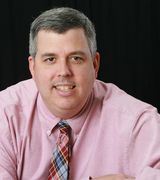 Specialties:

Refinancing,
Mortgage Planning
Add personality to your profile! Tell the community about yourself, your home, and your profession.
Disclaimer

The postings on this site are my own and don't necessarily represent the position of My Company.

203K Specialist

I have been specializing in Renovation and Construction loans for more than 16 years. If you are looking at a property that is in need of repair you need to work with a loan officer that doesn't just have access to these programs but a loan officer that has experience actually closing these loans. In 2011 my average application to close was less than 45 days!

Testimonials

"Thanks for cleaning up the mess (deleted name of Lender) made my home purchase. It really means alot to me, and it's nice to have some confidence there are people out there who are good at what they do and care about it."

-Ryan, Waltham MA

" It's a testament to you and your company. Everyone seemed dedicated to having this close on time, which you can imagine I surely appreciate. Thanks for making this go so well. After all the horror stories I'd read/heard, I thought I was bound to close a month late."

-Seth, Brighton MA

I want to earn your referral business and your confidence...As much, if not more. than I want to close your loan!
No Magic Loans, No Magic Lenders, No Magic Rates!
The truth about Mortgage loans is that the number of direct lenders is dwindling, a number of lenders have gone out of business over the last 12 months. Lenders and Brokers have access to the exact same loans. The difference between lenders comes down to the service they provide and how much or how little they are willing to work for. Rates and Fees are a see saw Higher rates mean lower fees…Lower Fees means higher rates! If any one lender is substantially lower than the rest you need to ask why?
My Promise
I will do everything I can to obtain the best available financing based on your needs. I will educate you on the options you have, so that you can make an informed decision about the mortgage loan you select to finance your home.
More
Less
About Andrew Adams: <p class="MsoNormal"><strong><em>Disclaimer</em></strong><br/><br/>The postings on this site are my own and don't necessarily represent the position of My Company.<br/><br/><strong><em>203K Specialist</em></strong></p><p class="MsoNormal"><br/>I have been specializing in Renovation and Construction loans for more than 16 years. If you are looking at a property that is in need of repair you need to work with a loan officer that doesn't just have access to these programs but a loan officer that has experience actually closing these loans. In 2011 my average application to close was less than 45 days!<br/><br/><strong><em>Testimonials</em></strong><br/><br/>"Thanks for cleaning up the mess (deleted name of Lender) made my home purchase.&nbsp; It really means alot to me, and it's nice to have some confidence there are people out there who are good at what they do and care about it."&nbsp;<br/><br/> <em>-Ryan, <?null null xml:namespace prefix = st1 /??>Waltham MA&nbsp;</em><br/><br/>" It's a testament to you and your company. Everyone seemed dedicated to having this close on time, which you can imagine I surely appreciate. Thanks for making this go so well. After all the horror stories I'd read/heard, I thought I was bound to close a month late."<br/>&nbsp;<br/><em>-Seth, Brighton MA</em><br/><br/>I want to earn your referral business and your confidence...As much, if not more. than I want to close your loan!</p><br/><strong><u>No Magic Loans, No Magic Lenders, No Magic Rates!</u></strong><br/><br/>The truth about Mortgage loans is that the number of direct lenders is dwindling, a number of lenders have gone out of business over the last 12 months. Lenders and Brokers have access to the exact same loans. The difference between lenders comes down to the service they provide and how much or how little they are willing to work for. Rates and Fees are a see saw Higher rates mean lower fees&hellip;Lower Fees means higher rates!&nbsp; If any one lender is substantially lower than the rest you need to ask why?&nbsp;<br/><br/> <strong><em>My Promise</em></strong><br/><br/>I will do everything I can to obtain the best available financing based on your needs. I will educate you on the options you have, so that you can make an informed decision about the mortgage loan you select to finance your home.<br/><br/><br/><br/><br/><br/><br/><br/>