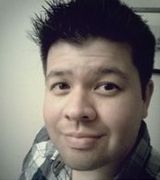 Russ Hatfield Jr.
Content flagged

We will review this content. Thanks for helping make the site more useful to everyone. To learn more, read Zillow's Good Neighbor Policy.
Add personality to your profile! Tell the community about yourself, your home, and your profession.
Hi there! I lead the Customer Care group here at Zillow, including the teams which support Consumers and all Real Estate Professionals, moderate professional Ratings & Reviews, and manage our online community, Zillow Advice. We look forward to continuously enhancing your experience with us regardless of how, where and when you interact with Zillow.
Please feel free to contact me through my profile here if you have any questions or feedback. You can also search through
Zillow Advice
since the odds are high that your question has either been asked and answered before, or that one of our wonderful community members(which includes members of our staff) can answer it for you.
Here are some links you may find helpful:
Zillow Help Center
Zillow-specific Questions in Zillow Advice
About Zestimates
Good Neighbor Policy
If you're a real estate professional looking to learn more about how to promote yourself on Zillow, please call our sales group at 866-324-4005.
Thanks so much for using Zillow!
Russ
More
Less
About Russ Hatfield Jr.: Hi there! I lead the Customer Care group here at Zillow, including the teams which support Consumers and all Real Estate Professionals, moderate professional Ratings &amp; Reviews, and manage our online community, Zillow Advice. We look forward to continuously enhancing your experience with us regardless of how, where and when you interact with Zillow. <br/><br/>Please feel free to contact me through my profile here if you have any questions or feedback. You can also search through <a href="http://www.zillow.com/advice/US/zillow-questions/question-discussion-guide/">Zillow Advice</a> since the odds are high that your question has either been asked and answered before, or that one of our wonderful community members(which includes members of our staff) can answer it for you.<br/><br/>Here are some links you may find helpful:<br/><a href="http://www.zillow.com/help/">Zillow Help Center</a><br/><a href="http://www.zillow.com/advice/US/zillow-questions/question-discussion-guide/">Zillow-specific Questions in Zillow Advice</a><br/><a href="http://www.zillow.com/howto/DataCoverageZestimateAccuracy.htm">About Zestimates</a><br/><a href="http://www.zillow.com/howto/GoodNeighborPolicy.htm">Good Neighbor Policy</a><br/><br/>If you're a real estate professional looking to learn more about how to promote yourself on Zillow, please call our sales group at 866-324-4005.<br/><br/>Thanks so much for using Zillow!<br/>Russ