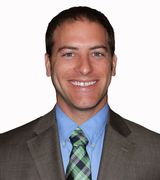 Salesperson (12 years experience)
Specialties:

Listing Agent,
Foreclosure,
Short-Sale
Add personality to your profile! Tell the community about yourself, your home, and your profession.
Ryan is an agent that has specialized in St Louis Short Sales and foreclosure rescue since 2006.
Saint Louis short sale expert Ryan strives to provide his clients with the best foreclosure rescue and short sale services around.
Ryan
also strives to provide his clients with some of the best information on short sales and foreclosure rescue on the web.
Here are some of Ryan's career highlights:
Holds a prestigious SFR certification in short sales and foreclosures given out by the National Association of Realtors. Only select agents earn this certification.
As of 9/1/12, he has successfully negotiated and completed over 125 short sales for clients all over the St. Louis area
7+ years of experience in short sales
10+ years as a licensed Real Estate Agent in the State of Missouri.
Worked on short sales with almost every lender imaginable.
Ryan believes that educating all of his clients on the short sale process is imperative for them to be able to move on with their life on their best foot foward.
He was born and raised in Saint Louis, Missouri and is a graduate of St. Louis University High School and Rockhurst University in Kansas City.
Whether you are in need of a foreclosure rescue, or you just owe more on your house than what its worth, Ryan is the perfect short sale agent for you!
More
Less
About Ryan Wessels: <h3>Ryan is an agent that has specialized in St Louis Short Sales and foreclosure rescue since 2006.</h3><div>Saint Louis short sale expert Ryan strives to provide his clients with the best foreclosure&nbsp;rescue and short sale services around.<div><strong>Ryan</strong> also strives to provide his clients with&nbsp;some of the best information on short sales and foreclosure rescue on the web.<h2>Here are some of Ryan's career highlights:</h2><ul><li style="margin: 0px 0px 0px 30px; padding: 0px; border: 0px; outline: 0px; vertical-align: baseline; background-color: transparent;"><strong>Holds a prestigious SFR certification in short sales and foreclosures given out by the National&nbsp;Association of Realtors. Only select agents earn this certification.</strong></li><li style="margin: 0px 0px 0px 30px; padding: 0px; border: 0px; outline: 0px; vertical-align: baseline; background-color: transparent;">As of 9/1/12, he has successfully negotiated and completed over 125 short sales for clients all over the St. Louis area</li><li style="margin: 0px 0px 0px 30px; padding: 0px; border: 0px; outline: 0px; vertical-align: baseline; background-color: transparent;">7+ years of experience in short sales</li><li style="margin: 0px 0px 0px 30px; padding: 0px; border: 0px; outline: 0px; vertical-align: baseline; background-color: transparent;">10+ years as a licensed Real Estate Agent in the State of Missouri.</li><li style="margin: 0px 0px 0px 30px; padding: 0px; border: 0px; outline: 0px; vertical-align: baseline; background-color: transparent;"><strong>Worked on short sales with almost every lender imaginable.</strong></li></ul><h3>Ryan believes that educating all of his clients on the short sale process is&nbsp;imperative for them to be able to move on with their life on their best foot foward.</h3><div>He was born and raised in Saint Louis, Missouri and is a graduate of&nbsp;&nbsp;St. Louis University High School and Rockhurst University in Kansas&nbsp;City.<div>Whether you are in need of a foreclosure rescue, or you just owe more on your house than what&nbsp;its worth,&nbsp;<strong>Ryan is the perfect short sale agent</strong>&nbsp;for you!</div></div></div></div>
Property Address
Represented
Sold Date
Price