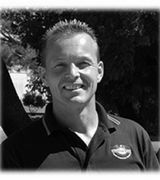 James Budrow
IASQ Inspector (26 years experience)
Specialties:

Consulting,
Inspection,
Moving,
General Contracting
Add personality to your profile! Tell the community about yourself, your home, and your profession.
James Budrow Certified Sacramento Home Inspector
Certified Inspector/Member-NACHI
James attributes his success as an certified
Sacramento home inspector
to the 20 years experience in the construction industry, including many years as a successful general contractor specializing in remodel construction projects. James is a Member In Good Standing with the Sacramento Valley National Association of Certified Home Inspectors and has performed more than 5500 Sacramento home inspections.
James is the elected President for the Sacramento Valley Chapter of the National Association of Certified Home Inspectors (NACHI). James is dedicated to helping others in the Sacramento home inspection industry. James' belief is, you can achieve inspection excellence through continuing education and strict following of the standards of practice of the National Association of Certified Home Inspectors (NACHI)
James has a keen eye for detail, a friendly personality, and is available for you Sacramento home inspection at 9:00, and 2:00, 6 days a week.
Why Should YOU Choose James Budrow for your
Sacramento Home Inspection
.
Over 5,500 Families In Northern California Have Chosen James Budrow For Their Home Inspection!
Here's Why.
Because we provide our Sacramento Clients the "Information" they need to make an informed decision about the Property Being Inspected in a Clear, Concise, Professional Manner, with Photographs!
In other words, we provide our Clients "Peace of Mind!"
What We Do!
Our Sacramento area Certified Inspectors will spend three to four hours thoroughly evaluating all aspects of the Property you are purchasing, from the Roof to the Basement and all areas in between. And you know what; we want you to come along with us during the course of the inspection. Ok, if you're a veteran home buyer it may not be as important that you're there the entire time. However, if you are new to the home buying process, it's very important that you're there from start to finish.
We Want Customers For Life!
Because we want you as a Client "For Life", we are delighted to answer any questions that you might have about your home anytime in the future.
Just give us a call!
As a matter of fact, we're adamant about helping you maintain your home so that you can use your home's equity for your next purchase instead of for repairs.
So How Do We Help?
We send all of our
Sacramento Home Inspection
Clients a "Home Inspection Tip Of The Month", via e-mail. These helpful tips are designed to keep you in tune with what really needs to happen around your house on a regular basis.
We've sent "Tips" on everything from keeping your Clothes Dryer Vent Line cleaned out in order to prevent a fire, to removing Window Screens on windows you don't normally open, to prevent wood rot.
Oh by the way, the last few months we've sprinkled in a few "Money Saving" energy tips as well! Who else wants to give the power companies less of their hard earned money?
Join The Ranks Of Over 5,500 Happy Sacramento Families!
If you want "Peace Of Mind" for your next Sacramento area home purchase, plus lots of extra value, then give American Pride Home Inspection Service a call Today at 1-877-IB4-UBuy (424-8289) to schedule your
Sacramento Home Inspection
!
Or if you prefer, you can Pre-Schedule your
Sacramento Home Inspection
right here on our Web Site! Either way, we look forward to the opportunity of serving you and your family!
American Pride Home Inspection Service
Is Proud To Be Locally Owned & Operated!
Call Us Today: 1-877-IB4-UBuy (424-8289)James Budrow
American Pride Inspection Services
1-877-IB4-UBuy (424-8289)
More
Less