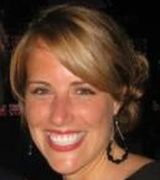 Sara Bonert
Content flagged

We will review this content. Thanks for helping make the site more useful to everyone. To learn more, read Zillow's Good Neighbor Policy.
Add personality to your profile! Tell the community about yourself, your home, and your profession.
Hi, I'm Sara Bonert, Vice President of Broker Services for Zillow. My purpose at Zillow is to help Industry Professionals best understand how to use Zillow to augment their business.
I've been involved with online real estate advertising since 1999 (yes, before there was ever a database of homes to search online!). I worked at Citysearch.com for 5 years in the real estate vertical, then was National Sales Director at
www.therealestatebook.com
for 4 years, and came to Zillow in 2005.
To learn more about the advertising opportunities available on Zillow, please visit
www.zillow.com/advertising
.
To learn more about sending your listings to Zillow, please visit
www.zillowfeeds.com
.
To learn more about Zillow in general, please visit
www.zillowacademy.com
where we offer numerous free webinars and have other great training resources.
To inquire about about a specific customer service concern, please email details to
listingsupport@zillow.com
.
More
Less
About Sara Bonert: Hi, I'm Sara Bonert, Vice President of Broker Services for Zillow. My purpose at Zillow is to help Industry Professionals best understand how to use Zillow to augment their business. <br/><br/>I've been involved with online real estate advertising since 1999 (yes, before there was ever a database of homes to search online!).&nbsp; I worked at Citysearch.com for 5 years in the real estate vertical, then was National Sales Director at <a rel="nofollow" href="http://www.therealestatebook.com">www.therealestatebook.com</a>&nbsp;for 4 years, and came to Zillow in 2005.&nbsp; <br/><br/>To learn more about the advertising opportunities available on Zillow, please visit <a href="http://www.zillow.com/advertising">www.zillow.com/advertising</a>. <br/><br/>To learn more about sending your listings to Zillow, please visit <a rel="nofollow" href="http://www.zillowfeeds.com">www.zillowfeeds.com</a>. <br/><br/>To learn more about Zillow in general, please visit <a rel="nofollow" href="http://www.zillowacademy.com">www.zillowacademy.com</a> where we offer numerous free webinars and have other great training resources. <br/><br/>To inquire about about a specific customer service concern, please email details to <a href="mailto:listingsupport@zillow.com">listingsupport@zillow.com</a>.&nbsp; <br/><br/><br/><br/><br/><br/><br/><br/>