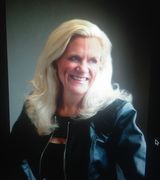 Sarah Lyons
1 Recent Sales (last 12 months)
Agent with @properties
Specialties:

Buyer's Agent,
Listing Agent,
Relocation,
Consulting
Add personality to your profile! Tell the community about yourself, your home, and your profession.
LOVE WHERE YOU LIVE: I love selling the value of the North Shore because I believe in it wholeheartedly: my family has thrived in this community and I am blessed to call it home.
STRENGTH OF EXPERIENCE:
After graduating from the University of Iowa, I went on to work in advertising, marketing and sales. My advertising experience includes: BBDO Chicago, BBDO Minneapolis & Fallon McElligott Worldwide. In marketing and sales, I worked for Dun and Bradstreet specifically with The Donnelley Directory and DonTech. This base of experience has helped me create quality advertising and marketing programs for my sellers' listings and is an important point of difference in my work.
STRENGTH OF COMMUNITY:
For the past 25 years, I have raised a family, been an active community volunteer and participated in all the aspects of community sports and performing arts: I know all the programs the North Shore has to offer to families!
My community leadership experience includes: Chairman of the Board for The Joyful Noise Preschool at the The Kenilworth Union Church, PTA President of Greeley School in Winnetka, Chairman of the Winnetka Public Schools Foundation Phone-a-thon,, Chair of Washburne Graduation, Member of the Board of Directors of the Children's THeatre of Winnetka. I also helped produce Fiddler on the Roof and Oliver, have taught Sunday School at the Kenilworth Union Church for 12 years, participated on the New Trier Parent Board Association for 4 years. Have been on The Winnetka Auxiliary of The Woman's Board of Rush University Medical Center for 8 years: serving on the executive board as Hospitality chair 2 years; Junior Board Advisor for 2 years and served as head hostess for the annual Cook's Tour fundraiser at 6 different homes/properties. Sing in church choir at The Kenilworth Union Church.
FOCUSED ON GOALS/DREAMS
Most of important, for the past 9 years, I have been a top producer having worked at Coldwell Banker Winnetka North for 5 years: finishing in the top 2% of all real estate agents INTERNATIONALLY and earned the designation of President's Circle. I have been at @properties the past 4 forging ahead with the best and the brightest in the real estate market.
My goal is to help you achieve your goals and make your dream home come true. My goal is to help you find happiness and success for your family by sharing the knowledge and life experiences that I have been so blessed to experience in this wonderful community the past 25 years. My goal or dream for you is: I want you to LOVE where you live as much as I do!
More
Less
About Sarah Lyons: <p>LOVE WHERE YOU LIVE: I love selling the value of the North Shore because I believe in it wholeheartedly: my family has thrived in this community and I am blessed to call it home.&nbsp;</p> <br/> STRENGTH OF EXPERIENCE:&nbsp; <p>After graduating from the University of Iowa, I went on to work in advertising, marketing and sales. My advertising experience includes: BBDO Chicago, BBDO Minneapolis &amp; Fallon McElligott Worldwide. In marketing and sales, I worked for Dun and Bradstreet specifically with The Donnelley Directory and DonTech. This base of experience has helped me create quality advertising and marketing programs for my sellers' listings and is an important point of difference in my work.&nbsp;</p> <p>&nbsp;</p> <p>STRENGTH OF COMMUNITY:&nbsp;</p> <p>For the past 25 years, I have raised a family, been an active community volunteer and participated in all the aspects of community sports and performing arts: I know all the programs the North Shore has to offer to families!</p> <p>&nbsp;</p> <p>My community leadership experience includes: Chairman of the Board for The Joyful Noise Preschool at the The Kenilworth Union Church, PTA President of Greeley School in Winnetka, Chairman of the Winnetka Public Schools Foundation Phone-a-thon,, Chair of Washburne Graduation, Member of the Board of Directors of the Children's THeatre of Winnetka. I also helped produce Fiddler on the Roof and Oliver, have taught Sunday School at the Kenilworth Union Church for 12 years, participated on the New Trier Parent Board Association for 4 years. Have been on The Winnetka Auxiliary of The Woman's Board of Rush University Medical Center for 8 years: serving on the executive board as Hospitality chair 2 years; &nbsp;Junior Board Advisor for 2 years and served as head hostess for the annual Cook's Tour fundraiser at 6 different homes/properties. &nbsp;Sing in church choir at The Kenilworth Union Church.&nbsp;</p> <p/> <p>&nbsp;FOCUSED ON GOALS/DREAMS</p> <p>&nbsp;</p> <p>Most of important, for the past 9 years, I have been a top producer having worked at Coldwell Banker Winnetka North for 5 years: finishing in the top 2% of all real estate agents INTERNATIONALLY and earned the designation of President's Circle. I have been at @properties the past 4 forging ahead with the best and the brightest in the real estate market.&nbsp;</p> <p>&nbsp;</p> <p>My goal is to help you achieve your goals and make your dream home come true. My goal is to help you find happiness and success for your family by sharing the knowledge and life experiences that I have been so blessed to experience in this wonderful community the past 25 years. My goal or dream for you is: I want you to LOVE where you live as much as I do!&nbsp;</p> <p/>
Property Address
Represented
Sold Date
Price