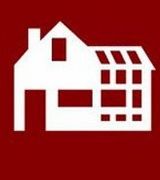 Specialties:

Home Building,
Carpentry,
General Contracting
Add personality to your profile! Tell the community about yourself, your home, and your profession.
Stebnitz Builders is a full-service residential remodeling and design firm in the greater Walworth County Area. Our focus is to be the very best listening company, translating into a wonderful experience for our clients and a project done to its highest standards with the greatest rewards for our clients and business partners.

Projects we routinely complete range from whole-house remodeling projects to additions, kitchen and bath remodeling, as well as home maintenance projects like roof, window and siding replacement. Our clients value the flexibility of our firm to complete any project they feel their home needs to fit their lifestyle. Many of our clients are choosing us to work on their second home - their vacation getaway. They choose Stebnitz Builders because we have the personnel, systems and processes in place to bring piece of mind to our clients that a job well done is happening, even while they are not there to ensure it.

If you are considering a remodeling project to your home, choose wisely. Choose a company that is dedicated to listening to their clients the entire way through the process and maintains a 95% client enjoyment level to prove it.
Specialties:

Serving all of southern WI and Northern IL, our most-requested services are: Home Remodeling, General Contractor, Additions, Kitchen Remodel, Bath Remodel, Custom New Homes, Home Repair, Lower-Level Remodel, Handyman Services
More
Less
About Stebnitz Builders: <p><a rel="nofollow" href="http://www.StebnitzBuilders.net">Stebnitz Builders</a> is a full-service residential remodeling and design firm in the greater <a rel="nofollow" href="http://www.co.walworth.wi.us/">Walworth County Area</a>. Our focus is to be the <a rel="nofollow" href="http://www.stebnitzbuilders.net/video-testimonials/">very best listening company</a>, translating into a wonderful experience for our clients and a project done to its highest standards with the greatest rewards for our clients and business partners.&nbsp;<br/><br/>Projects we routinely complete range from whole-house remodeling projects to additions, kitchen and bath remodeling, as well as home maintenance projects like roof, window and siding replacement. Our clients value the flexibility of our firm to complete any project they feel their home needs to fit their lifestyle. Many of our clients are choosing us to work on their second home - their vacation getaway. They choose <a rel="nofollow" href="http://www.stebnitzbuilders.net/procedural-listening/">Stebnitz Builders</a> because we have the personnel, systems and processes in place to bring piece of mind to our clients that a job well done is happening, even while they are not there to ensure it.&nbsp;<br/><br/>If you are considering a remodeling project to your home, choose wisely. Choose a company that is dedicated to listening to their clients the entire way through the process and maintains a 95% client enjoyment level to prove it.</p><h3>Specialties:<br/><br/>Serving all of <a rel="nofollow" href="http://www.stebnitzbuilders.net/service-area/">southern WI and Northern IL</a>, our most-requested services are: Home Remodeling, General Contractor, Additions, Kitchen Remodel, Bath Remodel, Custom New Homes, Home Repair, Lower-Level Remodel, Handyman Services</h3>