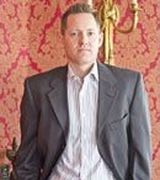 Matt Cossell
16 Recent Sales (last 12 months)
Real Estate Agent - Expert Advisor (12 years experience)
Specialties:

Buyer's Agent,
Listing Agent,
Foreclosure,
Short-Sale
Add personality to your profile! Tell the community about yourself, your home, and your profession.
The Matt Cossell Home Selling Team
With over 12 years of combined real estate experience, The Matt Cossell Home Selling Team has been serving the Bay Area for over a decade helping over 1500 families find the perfect place to call home. Our unique marketing system and highly experienced team is the secret to our success.
At the Matt Cossell Home Selling Team, we take pride in our mission, culture, and core values. You have a dedicated group of professionals working for YOU to get your property sold in the least amount of time and for the most amount of money. Our focus is our clients and keeping them informed every step of the real estate transaction.

Guaranteed Results- We Guarantee you RESULTS in every aspect of your real estate transaction. Whether you are buying or selling your home, YOU come first! Our goal is to manage your expectations and go above and beyond to make your home sale or purchase the best experience. We understand that Real Estate is one of the top 5 largest investments in anyone's life, and we want to ensure our clients that you are taken care of from beginning to end!
Are you looking to sell your current property and not sure who to work with? Let us inform you about the sales process and guide you based on our real estate experience and expertise. We want to be your source for Real Estate advice! If we can't help you, we will get you in touch with someone who can!
We love the Bay Area! And we're passionate about the real estate market here. We want to provide you with the best local content, and additional professional services, - if and when your situation requires it. Our goal is to be helpful, not a nuisance. There is no obligation required from you. We look forward to earning your trust and respect through our 'on-call' level of service and our extensive local knowledge.
More
Less
About Matt Cossell: <!--[if !mso]> <style> v\:* {behavior:url(#default#VML);} o\:* {behavior:url(#default#VML);} w\:* {behavior:url(#default#VML);} .shape {behavior:url(#default#VML);} </style> <![endif]--><!--[if gte mso 9]><xml> <o:DocumentProperties> <o:Revision>0</o:Revision> <o:TotalTime>0</o:TotalTime> <o:Pages>1</o:Pages> <o:Words>543</o:Words> <o:Characters>3099</o:Characters> <o:Company>keller willams</o:Company> <o:Lines>25</o:Lines> <o:Paragraphs>7</o:Paragraphs> <o:CharactersWithSpaces>3635</o:CharactersWithSpaces> <o:Version>14.0</o:Version> </o:DocumentProperties> <o:OfficeDocumentSettings> <o:AllowPNG/> </o:OfficeDocumentSettings> </xml><![endif]--> <!--[if gte mso 9]><xml> <m:mathPr> <m:mathFont m:val="Cambria Math"/> <m:brkBin m:val="before"/> <m:brkBinSub m:val="=="/> <m:smallFrac m:val="off"/> <m:dispDef/> <m:lMargin m:val="0"/> <m:rMargin m:val="0"/> <m:defJc m:val="centerGroup"/> <m:wrapIndent m:val="1440"/> <m:intLim m:val="subSup"/> <m:naryLim m:val="undOvr"/> </m:mathPr></w:WordDocument> </xml><![endif]--><!--[if gte mso 9]><xml> </xml><![endif]--> <!--[if gte mso 10]> <style> /* Style Definitions */ table.MsoNormalTable {mso-style-name:"Table Normal"; mso-style-parent:""; font-size:12.0pt; font-family:Cambria;} </style> <![endif]--> <!--StartFragment--> <p><strong>The Matt Cossell Home Selling Team<br/></strong>With over 12 years of combined real estate experience, The Matt Cossell Home Selling Team has been serving the Bay Area for over a decade helping over 1500 families find the perfect place to call home. Our unique marketing system and highly experienced team is the secret to our success.</p><p>At the Matt Cossell Home Selling Team, we take pride in our mission, culture, and core values. You have a dedicated group of professionals working for YOU to get your property sold in the least amount of time and for the most amount of money. Our focus is our clients and keeping them informed every step of the real estate transaction.<br/><strong><br/>Guaranteed&nbsp;Results-&nbsp;</strong>We Guarantee you RESULTS in every aspect of your real estate transaction. Whether you are buying or selling your home, YOU come first! Our goal is to manage your expectations and go above and beyond to make your home sale or purchase the best experience. We understand that Real Estate is one of the top 5 largest investments in anyone's life, and we want to ensure our clients that you are taken care of from beginning to end!</p><p>Are you looking to sell your current property and not sure who to work with? Let us inform you about the sales process and guide you based on our real estate experience and expertise. We want to be your source for Real Estate advice! If we can't help you, we will get you in touch with someone who can!<br/>We love the Bay Area! And we're passionate about the real estate market here. We want to provide you with the best local content, and additional professional services,&nbsp;<em>- if and when</em>&nbsp;your situation requires it. Our goal is to be helpful,&nbsp;<strong>not a nuisance</strong>. There is&nbsp;<strong>no obligation</strong>&nbsp;required from you. We look forward to earning your trust and respect through our&nbsp;<strong>'on-call' level of service</strong>&nbsp;and our <strong>extensive local knowledge</strong>.</p><!--EndFragment-->
Property Address
Bed / Bath
Price
Property Address
Represented
Sold Date
Price