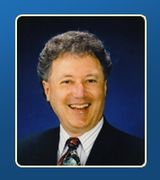 Tom Hollander
1 Recent Sales (last 12 months)
Broker (45 years experience)
Specialties:

Relocation
Add personality to your profile! Tell the community about yourself, your home, and your profession.
An Agent you can Count on, An Expert at Your Side
Proven Marketing Skills
Five Reasons to Use Tom as Your Agent
He focuses on your goals.
As a skilled negotiator his goal is to get you the edge in securing the right price and best terms for your real estate transaction.
He has the experience (40 years) to solve the problems and issues that occur during marketing, sale and closing of your transaction.
He understands the importance of his responsibility as required by the NY State laws on Agency and applies them in all his dealings with you.
He''s an associate broker at RE/MAX, the largest real estate brokerage in the world!

Some Career Highlights...
2011 - Has been named Realtor Emeritus by the National Association of Realtor''s in 2011
2009 - Recognized by Buffalo Niagara Association of Realtors'' as Realtor of the Year.
2007 - Invited to join RE/MAX North as Associate Broker.
2003 - Appointed Cameo Home Builders exclusive real estate broker.
1999 - Joined RE/MAX, as an Associate Broker.
1998 - President of Buffalo Niagara Association of Realtors (a real estate trade association of 2800 members).
1997 - Led team at Peterson to create the MJ listing presentation.
1996 - Merged "landmart homes" with MJ Peterson Real Estate.
1990 - Pioneered the concept of exclusive buyer agency in the Buffalo area.
1990 - Certified NY State instructor, to conduct real estate licensing and continuing education courses for real estate salespersons.
1984 - Introduced the use of low frequency radio broadcasting show-casing the features of that property to the passing public.
1983 - Designed marketing program to sell a fifty six unity condominium project in Amherst. Project sold out in eighteen months.
1979-Present - Chaired numerous key committees for the Buffalo Niagara Association of Realtors.
1979-1996 - Created the "Sales Excellence Through Knowledge" training programs and led associates to top national recognition service awards for exceptional service.
1979-1996 - Led a nationally recognized award winning sales group of twenty-five associates in the sale of millions of dollars of Buffalo area real estate.
1979 - Introduced broker assisted mortgage application services for the purchaser.
1979 - Created the first computer system to link property to people; five years ahead of the computerized multiple listing system.
1978 - Formed "landmart homes" the first maximum commission concept (100% plan) in New York State
1978 - Introduced the first regular use of a four color brochure for the sale of residential real estate in the Buffalo market.
1972 - Received Sales & Marketing Executives award for sales accomplishment.
1972 - Conceived and implemented a two way radio network of short wave portable radios for the salespeople at Paul Robshaw''s Gallery of Homes.
1970 to Present - Personally involved in the listing and sale of hundreds of properties having multi-millions of dollars in value.
*The average realestate sales person sells six properties per year and is in real estate sales 1.5 years according to the National Association of Realtor''s
More
Less
About Tom Hollander: <p>An Agent you can Count on, An Expert at Your Side<br/>Proven Marketing Skills</p><h2>Five Reasons to Use Tom as Your Agent</h2><ol><li>He focuses on your goals.</li><li>As a skilled negotiator his goal is to get you the edge in securing the right price and best terms for your real estate transaction.</li><li>He has the experience (40 years) to solve the problems and issues that occur during marketing, sale and closing of your transaction.</li><li>He understands the importance of his responsibility as required by the NY State laws on Agency and applies them in all his dealings with you.</li><li>He''s an associate broker at RE/MAX, the largest real estate brokerage in the world!<br/> </li></ol><h2>Some Career Highlights...</h2><p><strong>2011</strong> - Has been named Realtor Emeritus by the National Association of Realtor''s in 2011<br/><strong>2009</strong> - Recognized by Buffalo Niagara Association of Realtors'' as Realtor of the Year.<br/><strong>2007</strong> - Invited to join RE/MAX North as Associate Broker.<br/><strong>2003</strong> - Appointed Cameo Home Builders exclusive real estate broker.<br/><strong>1999</strong> - Joined RE/MAX, as an Associate Broker.<br/><strong>1998</strong> - President of Buffalo Niagara Association of Realtors (a real estate trade association of 2800 members).<br/><strong>1997</strong> - Led team at Peterson to create the MJ listing presentation.<br/><strong>1996</strong> - Merged "landmart homes" with MJ Peterson Real Estate.<br/><strong>1990</strong> - Pioneered the concept of exclusive buyer agency in the Buffalo area.<br/><strong>1990</strong> - Certified NY State instructor, to conduct real estate licensing and continuing education courses for real estate salespersons.<br/><strong>1984</strong> - Introduced the use of low frequency radio broadcasting show-casing the features of that property to the passing public.<br/><strong>1983</strong> - Designed marketing program to sell a fifty six unity condominium project in Amherst. Project sold out in eighteen months.<br/><strong>1979-Present</strong> - Chaired numerous key committees for the Buffalo Niagara Association of Realtors.<br/><strong>1979-1996</strong> - Created the "Sales Excellence Through Knowledge" training programs and led associates to top national recognition service awards for exceptional service.<br/><strong>1979-1996</strong> - Led a nationally recognized award winning sales group of twenty-five associates in the sale of millions of dollars of Buffalo area real estate.<br/><strong>1979</strong> - Introduced broker assisted mortgage application services for the purchaser.<br/><strong>1979</strong> - Created the first computer system to link property to people; five years ahead of the computerized multiple listing system.<br/><strong>1978</strong> - Formed "landmart homes" the first maximum commission concept (100% plan) in New York State<br/><strong>1978</strong> - Introduced the first regular use of a four color brochure for the sale of residential real estate in the Buffalo market.<br/><strong>1972</strong> - Received Sales &amp; Marketing Executives award for sales accomplishment.<br/><strong>1972</strong> - Conceived and implemented a two way radio network of short wave portable radios for the salespeople at Paul Robshaw''s Gallery of Homes.<br/><strong>1970 to Present</strong> - Personally involved in the listing and sale of hundreds of properties having multi-millions of dollars in value.&nbsp;</p><p><font>*The average realestate sales person sells six properties per year and is in real estate sales 1.5 years according to the National Association of Realtor''s</font></p>
Property Address
Bed / Bath
Price
Property Address
Represented
Sold Date
Price