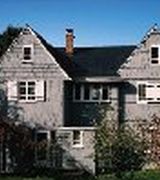 Torres General Contracting
Specialties:

General Contracting,
Painting,
Plumbing,
Flooring,Tile
Add personality to your profile! Tell the community about yourself, your home, and your profession.
Torres General Contracting, Inc.
currently holds four contractors' license classifications with the state of California License #833557 (listed as Torres General Contracting) expiration 3/31/2014
We have been in business as a company since 2004
Our classifications are currently:
1) B General Builder
2) C-15 Flooring
3) C-33 Painting and Decorating
4) C-54 Ceramic tile and Stone
We started off over twenty years ago as local Union 1288 trained flooring journeymen. Over the years, we have increased our skills with hands on training and tradeschooling in order to expand and become ARTISAN CONTRACTORS, in all fields of construction.
With kitchen and bath remodels as a basis for fine detail work, we have over the years covered all carpentry, flooring, drywall, electrical, painting and finish work necessary to deliver great results and many satisfied customers. References available on request.
More
Less
About Torres General Contracting: <div>Torres General Contracting, Inc.<div>currently holds four&nbsp;contractors' license&nbsp; classifications with the state of California License #833557 (listed as Torres&nbsp;General Contracting)&nbsp;&nbsp;expiration 3/31/2014<div>We have been in business as a company since 2004<div>&nbsp;<div><strong>Our classifications are currently:</strong><div><strong>1) B&nbsp;&nbsp;&nbsp;&nbsp;&nbsp;&nbsp;&nbsp;&nbsp;&nbsp;&nbsp;&nbsp; General Builder</strong><div><strong>2) C-15&nbsp;&nbsp;&nbsp;&nbsp;&nbsp;&nbsp;&nbsp; Flooring</strong><div><strong>3) C-33&nbsp;&nbsp;&nbsp;&nbsp;&nbsp;&nbsp;&nbsp; Painting and Decorating</strong><div><strong>4) C-54&nbsp;&nbsp;&nbsp;&nbsp;&nbsp;&nbsp;&nbsp;&nbsp;Ceramic tile and Stone</strong><div><strong>&nbsp;</strong><div>We started off&nbsp;over twenty years ago as local&nbsp;Union 1288&nbsp;trained flooring journeymen. Over the years, we have&nbsp;increased our skills with hands on training and tradeschooling in order to expand&nbsp;and become ARTISAN CONTRACTORS, in all fields of construction.<div>&nbsp;<div>With kitchen and bath remodels&nbsp;as a basis for fine detail work, we have over the years covered all&nbsp; carpentry, flooring, drywall, electrical, painting and finish work necessary to deliver&nbsp;great results&nbsp;and many satisfied customers. References available on request.</div></div></div></div></div></div></div></div></div></div></div></div></div>