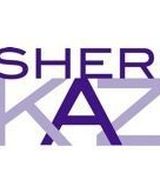 Space Transformer (11 years experience)
Specialties:

Interior Design,
Painting
Add personality to your profile! Tell the community about yourself, your home, and your profession.
Interior Design, like film-making begins with an idea,
a vision, and a creative process.
Every detail is a deliberate choice.
Both businesses of creating illusion
telling stories
building an image
and turning the vision into a reality.

I build a vibe, sprinkle in a little drama to add impact
and create the stage for you to flow, live, work and play in.

As an Emmy award-winning television Director, the ability to imagine and visualize has been with me since childhood. From set design to interior design, from Hollywood to your house, transforming spaces is what I love to do.
TRANSFORM YOUR SPACE From Ordinary... to STUNNING
~ Staging ~ Color Consulting ~ Space Planning ~ Interior Decorating ~ Remodeling ~ Redesign ~ Lighting Design ~ Flooring ~ Window Coverings ~ Kitchen & Bath ~ Basements ~ Outdoor Spaces ~ Real Estate Merchandising ~ Residential & Commercial ~
Make it Move-in-Ready: Whether you are decorating one room or flipping your next investment, my services and fees are flexible.
Doing-it-Yourself? Save time, money and aggravation. Enjoy expert assistance with your color palette, lighting design, furnishings, flooring, fixtures and final touches. SHERI KAZ DESIGNS can help you add Comfort & Value to your home.
Invest in a vision and expert advise before you begin.
My goal is to enhance your vision and make it work. I love what I do - I think you will too. Please call me for a consultation and let's explore what we can create together. 303.377.5619
More
Less
About Sheri Kaz Designs: <p class="Body">Interior Design, like film-making begins with an idea,</p><p class="Body">a vision, and a creative process.</p><p class="Body">Every detail is a deliberate choice.</p><p class="Body">Both businesses of creating illusion</p><p class="Body">telling stories</p><p class="Body">building an image</p><p class="Body">and turning the vision into a reality.</p><p class="Body"><br/>I build a vibe, sprinkle in a little drama to add impact<br/> and create the stage for you to flow, live, work and play in.<br/><br/>As an Emmy award-winning television Director, the ability to imagine and visualize has been with me since childhood.&nbsp; From set design to interior design, from Hollywood to your house, transforming spaces is what I love to do.</p><p class="Body">TRANSFORM YOUR SPACE&nbsp;&nbsp; From Ordinary... to STUNNING</p><p class="Body">~ Staging ~ Color Consulting ~ Space Planning ~ Interior Decorating ~&nbsp; Remodeling ~ Redesign ~ Lighting Design ~ Flooring ~ Window Coverings ~ Kitchen &amp; Bath ~ Basements ~ Outdoor Spaces ~ Real Estate Merchandising ~ Residential &amp; Commercial ~</p><p class="Body">Make it Move-in-Ready:&nbsp; Whether you are decorating one room or flipping your next investment, my services and fees are flexible.</p><p class="Body">Doing-it-Yourself?&nbsp; Save time, money and aggravation.&nbsp; Enjoy expert assistance with your color palette, lighting design, furnishings, flooring, fixtures and final touches. SHERI KAZ DESIGNS can help you add Comfort &amp; Value to your home.</p><p class="Body">Invest in a vision and expert advise before you begin.</p><p class="Body">My goal is to enhance your vision and make it work.&nbsp; I love what I do - I think you will too. Please call me for a consultation and let's explore what we can create together.&nbsp; 303.377.5619</p>