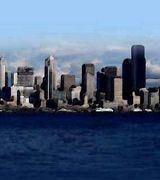 Certified Property Inspector, Certified Level 1 Thermographer, HUD/FHA 203(k) Rehabilitation Loan Consultant, HUD/FHA Listed Fee Inspector (12 years experience)
Specialties:

Consulting,
Inspection
Add personality to your profile! Tell the community about yourself, your home, and your profession.
If you are considering buying a previously owned or even a new home, selling your current home or planning to just hunker down and fix up the one you have, a professional home inspection by Home Inspection - Los Angeles will make things a lot easier. Knowing the true condition of the property is paramount in making informed decisions.
Why should you chose to have a Home Inspection? Good Question! Consider how much you are paying these days to purchase a home in the Los Angeles area. It is likely that it is one of the most expensive purchases one makes. Yes, a proper home inspection costs money, usually $300 or more. The truth is that it can actually SAVE you money by identifying faults and defects or safety related items that could cost a lot more than the inspection fee to repair.

Experience Counts! As the senior inspector, Dana Bostick has it in abundance. After 30 years in the trades, Dana retired as a General Contractor and focused full time of doing home inspections in Los Angeles. Since 2003, Dana has performed over 4000 inspections of residential, Multi-family and light commercial properties in the Los Angeles area. Dana's specialty is helping nervous "first time buyers" get through the process with as little stress as possible.
More
Less
About Dana Bostick: <p style="text-align: right;">If you are considering buying a previously owned or even a new home, selling your current home or planning to just hunker down and fix up the one you have, a professional home inspection by Home Inspection - Los Angeles will make things a lot easier. Knowing the true condition of the property is paramount in making informed decisions.</p><p style="text-align: right;">Why should you chose to have a Home Inspection? &nbsp;Good Question! &nbsp;Consider how much you are paying these days to purchase a home in the Los Angeles area. &nbsp;It is likely that it is one of the most expensive purchases one makes. &nbsp;Yes, a proper home inspection costs money, usually $300 or more. The truth is that it can actually SAVE you money by identifying faults and defects or safety related items that could cost a lot more than the inspection fee to repair.<br/><br/>Experience Counts! &nbsp;As the senior inspector, Dana Bostick has it in abundance. &nbsp;After 30 years in the trades, Dana retired as a General Contractor&nbsp;and focused full time of doing home inspections in Los Angeles. &nbsp;Since 2003, Dana has performed over 4000 inspections of residential, Multi-family and light commercial properties in the Los Angeles area. Dana's&nbsp;specialty&nbsp;is helping nervous "first time buyers" get&nbsp;through&nbsp;the process with as little stress as possible.</p>