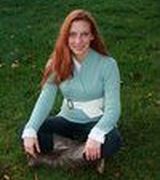 Landscape Designer (7 years experience)
Specialties:

Landscaping
Add personality to your profile! Tell the community about yourself, your home, and your profession.
Need landscaping? Great choice! Why? Your home's curb appeal is your first chance to make a good impression, before anyone even walks in the door! ...What's more, dollar-for-dollar, landscaping raises home value the fastest. This makes landscaping the #1 ROI of any home improvement project, hands down!

Ami Saunders, MLA has designed hundreds of residential landscapes throughout the San Francisco Bay Area. She holds a Masters of Landscape Architecture, certification as a Bay-Friendly Landscape Professional, and completed the Master Gardener program. She has been designing professionally since 1998. Shortly after graduating, she launched her fulltime landscape design career as an Imagineer designing the Walt Disney Hong Kong theme park landscape. From there she went on to design city parks and gardens, hospitals, libraries, temples and churches, new home communities, streetscapes, UC campuses, and hospital healing gardens, to name a few types of urban design projects.

In 2008 she established her own firm specializing in residential landscape design. Her designs feature sustainable low-water, low-maintenance landscapes that are customized especially for the owner to their desires for a complete outdoor oasis, tailored to their home and lifestyle. Her skill, experience and talent ensures gardens of value that any realtor would be proud to show. The latest technology ensures low-water, low-maintenance landscapes. Locally sourced natural materials and native plants are blended with a balanced approach into the overall garden plan for sustainable and healthy surroundings. Custom furniture, accessories and amenities, often from local artisans and workshops, complete the total oasis.

Like a fingerprint, her gardens are a completely personalized, custom experience, with timeless value and enduring quality, for the private home garden.

By appointment only.
More
Less
About Ami Saunders: <p>Need landscaping?&nbsp; Great choice!&nbsp;&nbsp;Why?&nbsp; Your home's curb appeal is your first chance to make a good impression, before anyone even walks in the door! ...What's more,&nbsp;dollar-for-dollar, landscaping raises home value the fastest.&nbsp; This&nbsp;makes landscaping the #1 ROI of any home improvement project, hands down!&nbsp;<br/><br/>Ami Saunders, MLA&nbsp;has designed hundreds of residential landscapes throughout the San Francisco Bay Area.&nbsp; She holds a Masters of Landscape Architecture, certification as a Bay-Friendly Landscape Professional, and completed the Master Gardener program.&nbsp; She has been designing professionally since 1998.&nbsp; Shortly after graduating, she launched her fulltime landscape design career as an Imagineer designing the Walt Disney Hong Kong theme park landscape.&nbsp; From there she went on to design city parks and gardens, hospitals, libraries, temples and churches, new home communities, streetscapes, UC campuses, and hospital healing gardens, to name a few types of urban design projects.&nbsp;<br/><br/>In 2008 she established her own firm specializing in residential landscape design.&nbsp; Her designs feature sustainable low-water, low-maintenance landscapes that are customized especially for the owner to their desires for a complete outdoor oasis, tailored to their home and lifestyle.&nbsp;&nbsp;Her skill, experience and talent ensures gardens of value that any realtor would be proud to show.&nbsp; The latest technology ensures&nbsp;low-water, low-maintenance landscapes.&nbsp; Locally sourced natural materials and native plants are blended with a balanced approach into the overall garden plan for sustainable and healthy surroundings.&nbsp; Custom furniture, accessories and amenities, often&nbsp;from local artisans and workshops, complete the total oasis.&nbsp;<br/><br/>Like a fingerprint, her gardens are a completely personalized, custom experience, with timeless value and enduring quality, for the private home garden.&nbsp;<br/><br/>By appointment only.&nbsp;</p>