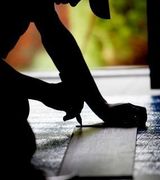 Owner/General Contractor (14 years experience)
Specialties:

Carpentry,
General Contracting,
Interior Design,
Plumbing
Add personality to your profile! Tell the community about yourself, your home, and your profession.
MD/DC/Northern VA Towson, MD
Phone:(443)552-8230 Hours: 7 days a week 9-5pm
MHIC#91305 VA #2705121364 DC #70100673
www.charmcityconstruction.com
This is our homepage
The Construction Diaries
- This is our video blog and it's entertaining!
http://www.youtube.com/watch?v=o-GQjJESwyI&feature=player_embedded#
Charm City Construction's personel are a sharpened resource of ideas, information, and experience. To see examples of our work select a category above and click one of the many projects in our virtual portfolio. About Us Charm City Home Improvement is a professional, family-owned company that is passionate about the craft of upgrading and reviving the spaces in your home. We complete projects as small as custom built-ins and as large as full home renovations. In addition to being Mcdonogh Alumni and University of Maryland graduates, we also have commercial engineering experience. Our personnel are experts in the field, we are enthusiastic about your ideas and we are committed to understanding the goals of your project.
More
Less
About Adam Mizrahi: MD/DC/Northern VA Towson, MD <br/>Phone:(443)552-8230 Hours: 7 days a week 9-5pm <br/> MHIC#91305 VA #2705121364 DC #70100673<br/><br/><br/><br/><a rel="nofollow" href="http://www.charmcityconstruction.com">www.charmcityconstruction.com</a><br/>This is our homepage<br/><br/> <a rel="nofollow" href="http://www.theconstructiondiaries.com">The Construction Diaries</a>- This is our video blog and it's entertaining!<br/><br/>http://www.youtube.com/watch?v=o-GQjJESwyI&amp;feature=player_embedded#<br/> <br/>Charm City Construction's personel are a sharpened resource of ideas, information, and experience. To see examples of our work select a category above and click one of the many projects in our virtual portfolio. About Us Charm City Home Improvement is a professional, family-owned company that is passionate about the craft of upgrading and reviving the spaces in your home. We complete projects as small as custom built-ins and as large as full home renovations. In addition to being Mcdonogh Alumni and University of Maryland graduates, we also have commercial engineering experience. Our personnel are experts in the field, we are enthusiastic about your ideas and we are committed to understanding the goals of your project.<br/><br/><br/><br/><br/><br/><br/> <br/><br/><br/><br/><br/><br/><br/>