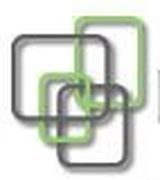 Beautiful Habitat Design & Decoration
Interior Designer
Specialties:

Interior Design
Add personality to your profile! Tell the community about yourself, your home, and your profession.
I am Tennille Wood, Internationally-Trained Interior Designer and owner of Beautiful Habitat Interior Design & Decoration. Beautiful Habitat was born of my belief that the home is a personal space; a habitat where you should feel completely at ease and which reflects your personality and the way you live. A well-designed habitat truly improves the quality of life for those living and working in it.
After years in a successful career in international business, I chose to focus completely on my lifelong passion for interior design and decorating. I moved to London, England and studied at both the prestigious Chelsea College of Art & Design and KLC School of Design. Having the opportunity to live, study and work overseas combined with extensive international travel has positively influenced my designs and ability to work with a variety of people. I am a certified member of Designer Society of America, having passed the Residential Interior Design Exam, an industry standard. Please visit my DSA portfolio. I am currently working toward certifications in Sustainable Design and Kitchen and Bath Design in Denver, Colorado.
Beautiful Habitat Interior Design and Decoration was first established in London in 2006, before I moved Beautiful Habitat and myself to my native home in picturesque Colorado. I don't have a signature design style or specific "look" that I create for my clients. Instead, I pride myself on interpreting the needs of my clients to define and enliven their style. I enjoy working with all tastes – traditional and mountain to modern and contemporary and everything in between.
More
Less
About Beautiful Habitat Design & Decoration: <p>I am Tennille Wood, Internationally-Trained Interior Designer and owner of Beautiful Habitat Interior Design &amp; Decoration. Beautiful Habitat was born of my belief that the home is a personal space; a habitat where you should feel completely at ease and which reflects your personality and the way you live.&nbsp; A well-designed habitat truly improves the quality of life for those living and working in it.</p><p>After years in a successful career in international business, I chose to focus completely on my lifelong passion for interior design and decorating.&nbsp; I moved to London, England and studied at both the prestigious Chelsea College of Art &amp; Design and KLC School of Design. Having the opportunity to live, study and work overseas combined with extensive international travel has positively influenced my designs and ability to work with a variety of people. I am a certified member of <a rel="nofollow" href="http://dsasociety.org/"><font>Designer Society of America</font></a>, having passed the Residential Interior Design Exam, an industry standard.&nbsp; Please visit my <a rel="nofollow" href="http://dsasociety.org/designer_portfolio.cfm?member_id=105739"><font>DSA portfolio</font></a>. I am currently working toward certifications in Sustainable Design and Kitchen and Bath Design in Denver, Colorado.</p><p>Beautiful Habitat Interior Design and Decoration was first established in London in 2006, before I moved Beautiful Habitat and myself to my native home in picturesque Colorado.&nbsp; I don't have a signature design style or specific "look" that I create for my clients.&nbsp; Instead, I pride myself on interpreting the needs of my clients to define and enliven <em>their</em> style.&nbsp; I enjoy working with all tastes &ndash; traditional and mountain to modern and contemporary and everything in between.</p>