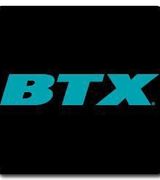 Motorized Window Treatments (30 years experience)
Specialties:

Architecture,
Home Building,
Interior Design,
Window Coverings
Add personality to your profile! Tell the community about yourself, your home, and your profession.
Based on 28 years of experience and backed by extensive research and development, BTX offers the largest program of automated window coverings in the industry. With a wide array of applications and a reputation for reliability, BTX systems are featured in some of the most prominent homes, civic and corporate headquarters, and hotels across the globe. Every BTX system is the product of a strong commitment to excellence in performance, reliability and control.
Many BTX systems have been installed in luxury homes across the world for homeowners seeking a new edge on technology, increased security and light control, or an easier way to open and close their shades. Products such as the Motorized Sofia Drapery System, RS-B9 Roman Shade System, and Sorina Series Roller Shade System have been installed in home theaters, luxury lounges, formal dining rooms as well as many more applications worldwide. Motorization can also relieve the stress of operating numerous individual shades by controlling them all at once through group controls or home network integration. Even heavy shades applied to giant second-floor clerestory windows can simply be opened or closed at the touch of a button.
Whether you're interested in new technology, home security, or economical thinking in energy conservation, window coverings play a major role in today's environment. Motorization enhances that role by allowing sun sensors, timers, and network controls to open and close shades when you need them whether you're home or away.
BTX systems are built to exact specifications and are available in a wide range of custom options, from motor strength and track curving to controls. BTX's completely custom window automation systems can be seamlessly controlled by numerous brands of whole home automation systems including ESI, Crestron, Litetouch, AMX, X-10, Lutron, Vantage, Z-Wave and many more. In addition, BTX offers other flexible control options such as switch, wireless keypad, timer and sun sensor controls to give homeowners the greatest amount of flexibility and get the best use of their space. Automating Draperies, Roller Shades, and virtually any other type of window covering, BTX makes it possible for homeowners to achieve the control and environment they desire.
More
Less
About btxwindow: <p><!--[if gte mso 9]><xml> <o:DocumentProperties> <o:Revision>0</o:Revision> <o:TotalTime>0</o:TotalTime> <o:Pages>1</o:Pages> <o:Words>339</o:Words> <o:Characters>1935</o:Characters> <o:Company>BTX Window Automation</o:Company> <o:Lines>16</o:Lines> <o:Paragraphs>4</o:Paragraphs> <o:CharactersWithSpaces>2270</o:CharactersWithSpaces> <o:Version>14.0</o:Version> </o:DocumentProperties> <o:OfficeDocumentSettings> <o:AllowPNG/> </o:OfficeDocumentSettings> </xml><![endif]--> <!--[if gte mso 9]><xml> <m:mathPr> <m:mathFont m:val="Cambria Math"/> <m:brkBin m:val="before"/> <m:brkBinSub m:val="&#45;-"/> <m:smallFrac m:val="off"/> <m:dispDef/> <m:lMargin m:val="0"/> <m:rMargin m:val="0"/> <m:defJc m:val="centerGroup"/> <m:wrapIndent m:val="1440"/> <m:intLim m:val="subSup"/> <m:naryLim m:val="undOvr"/> </m:mathPr></w:WordDocument> </xml><![endif]--><!--[if gte mso 9]><xml> </xml><![endif]--> <!--[if gte mso 10]> <style> /* Style Definitions */ table.MsoNormalTable {mso-style-name:"Table Normal"; mso-style-parent:""; font-size:10.0pt; font-family:"Times New Roman";} </style> <![endif]--> <!--StartFragment--></p><p class="MsoNormal">Based on 28 years of experience and backed by extensive research and development, BTX offers the largest program of automated window coverings in the industry. With a wide array of applications and a reputation for reliability, BTX systems are featured in some of the most prominent homes, civic and corporate headquarters, and hotels across the globe. Every BTX system is the product of a strong commitment to excellence in performance, reliability and control.</p><p class="MsoNormal">Many BTX systems have been installed in luxury homes across the world for homeowners seeking a new edge on technology, increased security and light control, or an easier way to open and close their shades. Products such as the Motorized Sofia Drapery System, RS-B9 Roman Shade System, and Sorina Series Roller Shade System have been installed in home theaters, luxury lounges, formal dining rooms as well as many more applications worldwide. Motorization can also relieve the stress of operating numerous individual shades by controlling them all at once through group controls or home network integration. Even heavy shades applied to giant second-floor clerestory windows can simply be opened or closed at the touch of a button.</p><br class="MsoNormal"/><br/><p class="MsoNormal">Whether you're interested in new technology, home security, or economical thinking in energy conservation, window coverings play a major role in today's environment. Motorization enhances that role by allowing sun sensors, timers, and network controls to open and close shades when you need them whether you're home or away.&nbsp;</p><p class="MsoNormal">BTX systems are built to exact specifications and are available in a wide range of custom options, from motor strength and track curving to controls. BTX's completely custom window automation systems can be seamlessly controlled by numerous brands of whole home automation systems including ESI, Crestron, Litetouch, AMX, X-10, Lutron, Vantage, Z-Wave and many more. In addition, BTX offers other flexible control options such as switch, wireless keypad, timer and sun sensor controls to give homeowners the greatest amount of flexibility and get the best use of their space. Automating Draperies, Roller Shades, and virtually any other type of window covering, BTX makes it possible for homeowners to achieve the control and environment they desire.</p><!--EndFragment--><br/><br/>