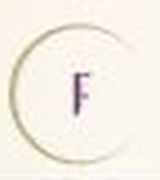 Cannon Frank Design Corp.
Interior Design
Specialties:

Interior Design
Add personality to your profile! Tell the community about yourself, your home, and your profession.
Cannon Frank is a full-service Chicago-based interior design corporation specializing in high-end custom furnishings, cabinetry, fabrics, window treatments and carpeting for the residential and commercial markets. With more than 30 years of experience, principals John Cannon and Cary Frank have developed much of their clientele as referrals from satisfied customers.
Combining a strong background in period furnishings, classic and contemporary styles, as well as art and antiques allows Cannon Frank to base most projects on comfort and practicality rather than trends, so that the end result is a timeless creation. An astute awareness of interior architecture, plumbing and electrical work make the design experience stress-free and exciting for the clients.
Once the clients' tastes and preferences are established, Cannon Frank creates the project with the clients' environment in mind. John Cannon's ability to understand what the clients really want, bring their tastes forward, and incorporate their ideas into the project results in great service and enduring design.
Cannon Frank primarily designs residential homes, second and third homes and private yachts. Throughout their career, John, Cary and their team have planned and designed several restaurants, night clubs and office buildings. Their creative abilities have taken them to Beverly Hills, New York City, Cape Cod, Santa Fe, St. Petersburg, Milwaukee, all over Michigan and Indiana, as well as Montreal and Quebec.
John and Cary are proud of their ability to form lasting relationships not only with their clientele, but with architects, contractors, vendors and fabricators. These solid relationships ensure the client will have the most pleasurable design experience possible. All of Cannon Frank's clients will attest to the firm's willingness, flexibility and dedication to their projects.
References are available upon request.
More
Less
About Cannon Frank Design Corp.: <p>&nbsp;Cannon Frank is a full-service Chicago-based interior design corporation specializing in high-end custom furnishings, cabinetry, fabrics, window treatments and carpeting for the residential and commercial markets. With more than 30 years of experience, principals John Cannon and Cary Frank have developed much of their clientele as referrals from satisfied customers.</p><p>Combining a strong background in period furnishings, classic and contemporary styles, as well as art and antiques allows Cannon Frank to base most projects on comfort and practicality rather than trends, so that the end result is a timeless creation. An astute awareness of interior architecture, plumbing and electrical work make the design experience stress-free and exciting for the clients.</p><p>Once the clients' tastes and preferences are established, Cannon Frank creates the project with the clients' environment in mind. John Cannon's ability to understand what the clients really want, bring their tastes forward, and incorporate their ideas into the project results in great service and enduring design.</p><p>Cannon Frank primarily designs residential homes, second and third homes and private yachts. Throughout their career, John, Cary and their team have planned and designed several restaurants, night clubs and office buildings. Their creative abilities have taken them to Beverly Hills, New York City, Cape Cod, Santa Fe, St. Petersburg, Milwaukee, all over Michigan and Indiana, as well as Montreal and Quebec.</p><p>John and Cary are proud of their ability to form lasting relationships not only with their clientele, but with architects, contractors, vendors and fabricators. These solid relationships ensure the client will have the most pleasurable design experience possible. All of Cannon Frank's clients will attest to the firm's willingness, flexibility and dedication to their projects.</p><p>References are available upon request. &nbsp;</p>