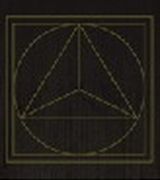 Frederick (Rick) J. Hampton
Architect, Florida Architect (26 years experience)
Specialties:

Architecture,
Interior Design,
Remodeling
Add personality to your profile! Tell the community about yourself, your home, and your profession.
Design Collaborative
is an architecture firm that was established in 1989 with one primary goal, to bring together the various elements of a design project and assure the creation of a thorough and appropriate solution.
Our latest project is the renovation of the Simpson residence:
Experience a little slice of Paradise! There are two main elements that make living in Tampa, Florida remarkable; weather and water.
The Simpson Residence is a 6,000 sf house resting neatly on Old Tampa Bay. Sunsets and aged dark rum from charred oak barrels are the order for the day. Immediately, adjacent to the property is the
WESTSHORE YACHT CLUB MARINA
. Home to the Simpson's 41′ Luhrs Convertible.
While the location was ideal, the existing floor plan lacked the open flowing lifestyle that the Simpson's desired. By gently peeling away the rigid structure of the existing residence, we were able to bring light, air , and a view of the bay into the heart of the home.
To complete the interior design requirements, we enlisted the assistance of interior designer extraordinaire Michelle Wiebe of
STUDIO M
. Her since of color and texture, captured perfectly the mood the Simpson's were trying to create.
If you would like to see a video of the project click
HERE
.

Enjoy the view!
More
Less
About Frederick (Rick) J. Hampton: <a rel="nofollow" href="http://architecttampa.com/#!/splash-page">Design Collaborative</a> is an architecture firm that was established in 1989 with one primary goal, to bring together the various elements of a design project and assure the creation of a thorough and appropriate solution.<br/><br/>Our latest project is the renovation of the Simpson residence:<br/><br/><div>Experience a little slice of Paradise! &nbsp;There are two main elements that make living in Tampa, Florida remarkable; weather and water.<div><br/>The Simpson Residence is a 6,000 sf house resting neatly on Old Tampa Bay. &nbsp;Sunsets and aged dark rum from charred oak barrels are the order for the day. Immediately, adjacent to the property is the <a rel="nofollow" href="http://www.wcicommunities.com/westshore-yacht-club/">WESTSHORE YACHT CLUB MARINA</a>. &nbsp;Home to the Simpson's 41&prime; Luhrs Convertible.<br/><div><br/>While the location was ideal, the existing floor plan lacked the open flowing lifestyle that the Simpson's desired. &nbsp;By gently peeling away the rigid structure of the existing residence, we were able to bring light, air , and a view of the bay into the heart of the home.<div><br/>To complete the interior design requirements, we enlisted the assistance of interior designer extraordinaire Michelle Wiebe of <a rel="nofollow" href="http://www.interiorsbystudiom.com/">STUDIO M</a>. &nbsp;Her since of color and texture, captured perfectly the mood the Simpson's were trying to create.<div><br/>If you would like to see a video of the project click <a rel="nofollow" href="http://www.youtube.com/watch?v=KKa1DOT_Rps&amp;feature=youtu.be">HERE</a>.<div><br/>Enjoy the view!</div></div></div></div></div></div>