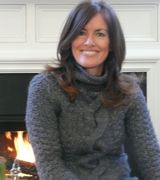 Home Stager & Redesigner
Specialties:

Staging,
Interior Design
Add personality to your profile! Tell the community about yourself, your home, and your profession.
excELLENce In Staging & Redesign, LLC, was founded by Ellen Bohan Murphy, a certified Home Stager, Redesigner, and Color Consultant. Ellen, a former special education teacher, is experienced and passionate about her work and has a reputation for having an eye for style and for creating spaces that are comfortable and beautiful.

Our services include: Home Staging, Interior Redesign, Color Consultations, and Personal Shopping.

We listen to our clients' needs and do so in a cost-effective, eco-friendly manner. Whether you're trying to emotionally connect with buyers and stand out in the real estate market or just trying to make your home so inviting that you love staying there, excELLENce has what you need!

Do you have rooms in your house that aren't working for you?Redesigns add value to your home and can turn an awkward, non-functional space into a room that works well for you and your family's lifestyle. Discover your home's hidden potential and treasures with excELLENce today!

Would you go on a first date without looking your best?
First impressions are everything, and it is statistically proven that staged homes sell faster AND for more money. We will visualize your home through the buyer's eye and deliver professional, creative staging expertise. Selling your home is stressful enough, so why not leave it to a professional? We will help you sell your home faster and for more money! How often can you spend $1,000 to make $10,000? Contact us today so we can transform your home into one that realtors are showing more frequently because it is "turn-key" ready!

Have you thought about a change, but can't decide what to do?Don't sit there for months with a color swatch on your wall! Color really sets the mood and can lift your spirits tremendously. Whether you're going for calm, energized, or happy colors, excELLENce can help! Paint is an inexpensive way to transform a room with the biggest impact! With no more than a one-hour consultation, you will be ready to create your new space!
More
Less
About Ellen Murphy: <p><font>excELLENce In Staging &amp; Redesign, LLC, was founded by Ellen Bohan Murphy, a certified Home Stager, Redesigner, and Color Consultant.&nbsp;Ellen, a former special education teacher, is experienced&nbsp;and passionate about her work and has a reputation for having an eye for style and for creating spaces that are comfortable and beautiful.<br/><br/>Our services include:&nbsp; Home Staging, Interior Redesign, Color Consultations, and&nbsp;Personal Shopping.<strong>&nbsp;<br/></strong><br/>We listen to our clients' needs and do so in a cost-effective, eco-friendly manner.&nbsp; Whether you're trying to emotionally connect with buyers and stand out in the real estate market or just trying to make your home so inviting that you love staying there, excELLENce has what you need!<br/><br/><strong>Do you have rooms in your house that aren't working for you?</strong>Redesigns add value to your home and can turn an awkward, non-functional space into a room that works well for you and your family's lifestyle.&nbsp; Discover your home's hidden potential and treasures with excELLENce today!<br/><br/>Would you go on a first date without looking your best?<br/>First impressions are everything, and it is statistically proven that staged homes sell faster AND for more money.&nbsp; We will visualize your home through the buyer's eye and deliver professional, creative staging expertise.&nbsp; Selling your home is stressful&nbsp;enough, so why not leave it to a professional?&nbsp; We will help you sell your home faster and for more money!&nbsp; How often can you spend $1,000 to make $10,000?&nbsp; Contact us today so we can transform your home into one that realtors are showing more frequently because it is "turn-key" ready!&nbsp;<br/><br/><strong>Have you thought about a change, but can't decide what to do?</strong>Don't sit there for months with a color swatch on your wall!&nbsp; Color really sets the mood and can lift your spirits tremendously.&nbsp; Whether you're going for calm, energized, or happy colors, excELLENce can help!&nbsp; Paint is an inexpensive way to transform a room with the biggest impact!&nbsp; With no more than a one-hour consultation, you will be ready to create your new space!</font></p>