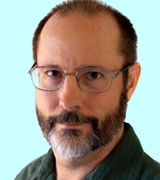 DeWitt Inspections - Gary DeWitt
Home Inspector - Gary Dewitt
Specialties:

Inspection
Add personality to your profile! Tell the community about yourself, your home, and your profession.
Greater Los Angeles Licensing or Certification:
First, I'd like to mention briefly a little background about the inspection profession. In the state of California, there is no licensing requirement for home inspection. If anyone represents themselves as "licensed" you should be wary.
Second, the term "Certified". Well, certified by who? There are national and state inspection associations, CREIA (California Real Estate Inspection Association) and ASHI (American Society of Home Inspectors) that have stringent standards regarding training, testing, experience and ethics. There are also other groups that have lower standards, and require only an online application and a promise to abide by their rules to join. They "Certify" inspectors too.
It's in your best interests to find a CREIA or ASHI certified inspector.
About Your Inspector:
I have been training most of my life for inspection. My first summer job was in construction, and I have a total of 16 years in the field. Most recently I've been working in renovation and remodeling, with some custom woodwork.
For 6 years, I managed the quality control department of a large printing company. I inspected print proofs down to the tiniest detail. These proofs were for packaging and marketing materials for Universal Studios, Fox, Disney, Warner Bros, Dreamworks, etc. and represented multi-million print runs costing millions of dollars. I'm no stranger to responsibility, detailed observation and communicating about errors.
I bring this experience, and the life experience that produces perspective, to every inspection I do. I inspect each and every house with the attitude that this is my family's next home. If you will give me 5% of your confidence, I'll earn the other 95%.
More
Less
About DeWitt Inspections - Gary DeWitt: <p>&nbsp;</p><p><u><strong>Greater Los Angeles Licensing or Certification:</strong></u></p><p>First, I'd like to mention briefly a little background about the inspection profession. In the state of California, there is no licensing requirement for home inspection. If anyone represents themselves as "licensed" you should be wary.<br/>Second, the term "Certified". Well, certified by who? There are national and state inspection associations,&nbsp;<a rel="nofollow" href="http://www.creia.org/">CREIA</a>&nbsp;(California Real Estate Inspection Association) and&nbsp;<a rel="nofollow" href="http://www.ashi.org/about/">ASHI</a>&nbsp;(American Society of Home Inspectors) that have stringent standards regarding training, testing, experience and ethics. There are also other groups that have lower standards, and require only an online application and a promise to abide by their rules to join. They "Certify" inspectors too.</p><p>It's in your best interests to find a&nbsp;CREIA&nbsp;or&nbsp;ASHI&nbsp;certified inspector.</p><p><strong><u>About Your Inspector</u>:</strong><br/>I have been training most of my life for inspection. My first summer job was in construction, and I have a total of 16 years in the field. Most recently I've been working in renovation and remodeling, with some custom woodwork.<br/>For 6 years, I managed the quality control department of a large printing company. I inspected print proofs down to the tiniest detail. These proofs were for packaging and marketing materials for Universal Studios, Fox, Disney, Warner Bros,&nbsp;Dreamworks, etc. and represented multi-million print runs costing millions of dollars. I'm no stranger to responsibility, detailed observation and communicating about errors.<br/>I bring this experience, and the life experience that produces perspective, to every inspection I do. I inspect each and every house with the attitude that this is my family's next home. If you will give me 5% of your confidence, I'll earn the other 95%.</p>