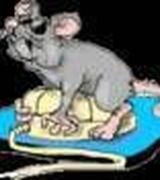 hamman
Consultant - Speciality (Undevelope (34 years experience)
Specialties:

Consulting,
B4 purchasinge, $ 4 utilities.,
Site development costs.,
$ 4 Utilities 2 your site.
Add personality to your profile! Tell the community about yourself, your home, and your profession.
Our home is the clean, friendly, and SAFE, Aldercreek Subdivision in the City of Redding build by Ochoa & Shehan Builders, Inc. Our kids walked to Mountain View Middle School, two short blocks away and just to the north about 5-10 minutes by foot is Simpson University.

Are you getting the picture it is in a convenient location. Wait there is more. RABA, the Redding Area Bus Authority (transit) has a stop just five minutes by foot from our home. If you like a nice walk in the morning or evening, a large paved walking & exercise trail is just five minutes from the house. It is owned and maintained for public use by the McConnell Foundation, everyone in the North State knows of this organization and the outstanding contributions to society they provide. Need to know a little more about the area, visit http://www.shastacounty.com.

Now if this isn't enough to convince you to consider the area; how about reading FORBES MAGAZINE. Specifically this article; REDDING, CA. - Forbes Top 10 Best Cities For a Housing Recovering.

Our home is about 2215 square feet and we selected Ochea & Shehan because for over 20 years they have been local builders and they practice "Green Building" techniques which is great for the environment. There are just too many features to even begin to describe here, but consider the Earth Advantage home, which offers a package of energy-efficiency and environmental features that exceed State mandates by at least 20%. The home uses energy wisely, one enjoys healthier indoor air and conserve natural resources.

For more information, contact Christine Hackstaff (chackstaff@gmail.com) with Real Living, Real Estate Professionals. Our home is agressively priced to sell. It shows well, has RV parking, and is a dream home, completely wired for all multi-media possiblities and more.

Dean & Darlenn.
More
Less