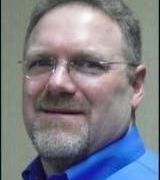 Homestead Inspection Service
Home Inspector
Specialties:

Inspection
Add personality to your profile! Tell the community about yourself, your home, and your profession.
At Homestead Inspection Service, we know that buying a home is one of the biggest decisions you will ever make. We also believe that buying a home without a thorough knowledge of the condition of the house could be one of the biggest mistakes you will ever make!
A home inspection can give you peace of mind in knowing the condition of your new home. The home inspection will give you valuable information that will help you make an educated decision regarding the purchase and upkeep of your home.
Our inspections are performed for the purpose of informing the buyer (or seller) about the overall condition of the property. We believe an informed buyer is a better, happier homeowner.
The Homestead Difference is in the time and care that we take to explain the details of the home and the findings of the inspection. We don't just do an inspection and hand in a report, we take the time to go over the report and answer questions on the site and by phone after the inspection is over. This is especially important in dealing with first time homeowners, as we take time to explain details the first time buyer might overlook. Even seasoned homeowners have told us they appreciate the extra effort we put into reporting and explaining our findings.
More
Less
About Homestead Inspection Service: <p class="MsoNormal">At Homestead Inspection Service, we know that buying a home is one of the biggest decisions you will ever make. We also believe that buying a home without a thorough knowledge of the condition of the house could be one of the biggest mistakes you will ever make!</p><p class="MsoNormal">&nbsp;</p><p class="MsoNormal">A home inspection can give you peace of mind in knowing the condition of your new home. The home inspection will give you valuable information that will help you make an educated decision regarding the purchase and upkeep of your home.</p><p class="MsoNormal">Our inspections are performed for the purpose of informing the buyer (or seller) about the overall condition of the property. We believe an informed buyer is a better, happier homeowner.</p><p class="MsoNormal">&nbsp;</p><p class="MsoNormal">The <strong>Homestead Difference</strong> is in the time and care that we take to explain the details of the home and the findings of the inspection. We don't just do an inspection and hand in a report, we take the time to go over the report and answer questions on the site and by phone after the inspection is over. This is especially important in dealing with <strong>first time homeowners</strong>, as we take time to explain details the first time buyer might overlook. Even seasoned homeowners have told us they appreciate the extra effort we put into reporting and explaining our findings.</p>