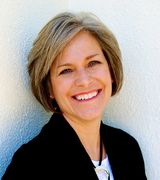 Principal Interior Designer/Owner (33 years experience)
Specialties:

Interior Design
Add personality to your profile! Tell the community about yourself, your home, and your profession.
"Owner of Nob Hill Design"
Denver Residential Interiors
www.nobhilldesign.com

If there's one thing that Denver interior designer Lisa Bowman believes it's that everyone deserves great design. Whether it's a color consultation or total home remodel, there's no reason why you shouldn't have the best design for your surroundings.
A natural born interior designer, Lisa Bowman has been involved in design for the past 32 years. For ten of those years, she has owned and operated Nob Hill Design in Denver, Colorado. Through this company she's been able to work with countless families and has transformed their homes into great, memorable spaces.
"Everyone deserves great design."
Some think that luxury interior designers are only for the wealthy. In fact, you can enjoy great design no matter the size of your budget. Think of Lisa Bowman as a luxury interior designer who works with people no matter how small or large their budgets. Whether you've got a big budget and grand plans, or if you're a do-it-yourselfer and want some advice, Lisa can help you.
"Design Helps People."
If you ask Lisa Bowman why she works in design she'll answer simply: "Design helps people." The space around you affects who you are and how you feel. If it's chaotic, you feel uneasy. If it's not intelligently laid-out, you interact poorly with it. But if a space is well designed, it becomes effortlessly part of you. You are nurtured and comforted by it. When you are in it, you're able to be the best version of yourself.
Decades Of Experience
After a bachelor degree in textiles, clothing and design (University of Nebraska), and a master's degree in textiles, design and merchandising (Oklahoma State University), Lisa taught design at Oklahoma State University for two years and then operated a successful picture framing shop. In 2002 she moved on to open Nob Hill Design.
More
Less
About Lisa Bowman: <p class="MsoNormal"><strong><em>"Owner of Nob Hill Design"<br/>Denver Residential Interiors<br/>www.nobhilldesign.com<br/></em></strong><br/>If there's one thing that Denver interior designer Lisa Bowman believes it's that everyone deserves great design. Whether it's a color consultation or total home remodel, there's no reason why you shouldn't have the best design for your surroundings.</p><p class="MsoNormal">A natural born interior designer, Lisa Bowman has been involved in design for the past 32 years. For ten of those years, she has owned and operated Nob Hill Design in Denver, Colorado. Through this company she's been able to work with countless families and has transformed their homes into great, memorable spaces.&nbsp;</p><p class="MsoNormal"><strong><em>"Everyone deserves great design."</em></strong></p><p class="MsoNormal">Some think that luxury interior designers are only for the wealthy. In fact, you can enjoy great design no matter the size of your budget. Think of Lisa Bowman as a luxury interior designer who works with people no matter how small or large their budgets. Whether you've got a big budget and grand plans, or if you're a do-it-yourselfer and want some advice, Lisa can help you.</p><p class="MsoNormal"><strong><em>"Design Helps People."</em></strong></p><p class="MsoNormal">If you ask Lisa Bowman why she works in design she'll answer simply: "Design helps people." The space around you affects who you are and how you feel. If it's chaotic, you feel uneasy. If it's not intelligently laid-out, you interact poorly with it. But if a space is well designed, it becomes effortlessly part of you. You are nurtured and comforted by it. When you are in it, you're able to be the best version of yourself.</p><p class="MsoNormal"><strong>Decades Of Experience</strong></p><p class="MsoNormal">After a bachelor degree in textiles, clothing and design (University of Nebraska), and a master's degree in textiles, design and merchandising (Oklahoma State University), Lisa taught design at Oklahoma State University for two years and then operated a successful picture framing shop. In 2002 she moved on to open Nob Hill Design.</p><!--EndFragment-->