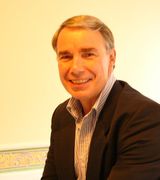 ocean99999
Content flagged

We will review this content. Thanks for helping make the site more useful to everyone. To learn more, read Zillow's Good Neighbor Policy.
Real Estate Developer: Boquete, Pan (26 years experience)
Specialties:

Relocation,
Developments in Panama,
Real estate in Panama, investors
Add personality to your profile! Tell the community about yourself, your home, and your profession.
We're a private development company, Panama Farms Properties, specializing in buying large, choice properties in Boquete, Panama. We then develop these farms in an ecologically correct manner, and then marketing large, titled home sites to investors interested in diversifying and/or retiring in Panama. Panama is known to have an extremely "Investor Friendly" environment.

Boquete, Panama has been called "One of the TOP retirement destinations in the world" in recent articles in FORBES Magazine, the NEW YORK TIMES, and International Living Magazine.

Panama is a very safe and stable country, with lower violent crime rates than most cities of America. The cost of living in Panama is approximately 60% lower than the cost of living in the U.S.A.

If you owned a home in Panama outright, you could EASILY live on a $1000 monthly social security check. If you wanted to rent a simple apartment or small house, you could STILL actually afford to live in panama on that same income (I rented a home for the last 9 months, for only $200/month).

The properties that I develop and sell, are sold at investor - level prices. My properties are priced at least 50% lower than prevailing market prices in the BOQUETE area - on a per acre basis. In fact it is priced a fraction of most land in Boquete on a "per-meter basis". We sell large home sites (most are large enough to be divided in two), and these home sites are titled, they have newly installed utilities, and are in an excellent location.

For investors seeking a reliable and ethical business contact, I have > 25 years experience in International Business. Born in the Boston area, Ilived there until 7 years ago, and worked for 22 years in "ethical International Sales" for TWO well known high tech companies. For the last 7 years though, I have focused instead, solely on developing several successful projects in Panama. I still maintain a New England home in Providence, R.I. Most people who buy home sites or lots from me have already realized significant gains in their property's value, because we sell beautiful land, at very good prices. We have excellent references; all of whom are clients who have bought from us.

I will sell you a titled home site, handle all of the legal issues in Panama, and do everything for you if you wish. We deliver clear title to you, and your land comes to you with your new Panamanian Corporation. You pay NO property taxes on your land, and there is a 20 year tax exemption for new construction in Panama ! Owning your property in a Panamanian Corporation offers many, many advantages; too many to list here, but I'll be happy to explain some of these to you, and show you where you can read up on these issues.

For Real Estate investors, this is one place where you could be putting a portion of your portfolio to excellent use, without doubt. You can see some of my property at www.boqueteland.com.


More
Less
About ocean99999: We're a private development company, Panama Farms Properties, specializing in buying large, choice properties in Boquete, Panama. We then develop these farms in an ecologically correct manner, and then marketing large, titled home sites to investors interested in diversifying and/or retiring in Panama. Panama is known to have an extremely "Investor Friendly" environment.<br/><br/>Boquete, Panama has been called "One of the TOP retirement destinations in the world" in recent articles in FORBES Magazine, the NEW YORK TIMES, and International Living Magazine. <br/><br/>Panama is a very safe and stable country, with lower violent crime rates than most cities of America. The cost of living in Panama is approximately 60% lower than the cost of living in the U.S.A. <br/><br/>If you owned a home in Panama outright, you could EASILY live on a $1000 monthly social security check. If you wanted to rent a simple apartment or small house, you could STILL actually afford to live in panama on that same income (I rented a home for the last 9 months, for only $200/month).<br/><br/>The properties that I develop and sell, are sold at investor - level prices. My properties are priced at least 50% lower than prevailing market prices in the BOQUETE area - on a per acre basis. In fact it is priced a fraction of most land in Boquete on a "per-meter basis". We sell large home sites (most are large enough to be divided in two), and these home sites are titled, they have newly installed utilities, and are in an excellent location. <br/><br/>For investors seeking a reliable and ethical business contact, I have &gt; 25 years experience in International Business. Born in the Boston area, Ilived there until 7 years ago, and worked for 22 years in "ethical International Sales" for TWO well known high tech companies. For the last 7 years though, I have focused instead, solely on developing several successful projects in Panama. I still maintain a New England home in Providence, R.I. Most people who buy home sites or lots from me have already realized significant gains in their property's value, because we sell beautiful land, at very good prices. We have excellent references; all of whom are clients who have bought from us. <br/><br/>I will sell you a titled home site, handle all of the legal issues in Panama, and do everything for you if you wish. We deliver clear title to you, and your land comes to you with your new Panamanian Corporation. You pay NO property taxes on your land, and there is a 20 year tax exemption for new construction in Panama ! Owning your property in a Panamanian Corporation offers many, many advantages; too many to list here, but I'll be happy to explain some of these to you, and show you where you can read up on these issues.<br/><br/>For Real Estate investors, this is one place where you could be putting a portion of your portfolio to excellent use, without doubt. You can see some of my property at www.boqueteland.com. <br/><br/>