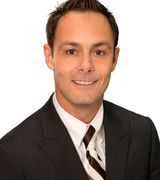 Specialties:

Escrow,
Title
Add personality to your profile! Tell the community about yourself, your home, and your profession.
Helping brokers, mortgage brokers, homeowners, and businesses secure and close the most important transactions of their life.
Western Washington's local source for Title and Escrow
We protect your rights of ownership by providing the highest quality title insurance, property information and escrow services in Western Washington. We are well known within the local Real Estate community and understand local customs and procedures. You can depend on Rainier Title to provide you with accurate and timely service for all of your title and escrow needs.
Why Choose Rainier Title?
Locally Owned. All decisions are made from people who live and work here in Western Washington. No long waits for someone to get back to you.
Locally Employed. We are stimulating the economy doing business with local real estate agents and lenders. The people we employ are your neighbors.
No Outsourcing. All transactions, from beginning to end, are performed here by people who call the Northwest home.
More
Less
About Mark Heien: Helping brokers, mortgage brokers, homeowners, and businesses secure and close the most important transactions of their life.&nbsp; <br/> <br/> Western Washington's local source for Title and Escrow <p>We protect your rights of ownership by providing the highest quality&nbsp;title insurance,&nbsp;property information&nbsp;and&nbsp;escrow services&nbsp;in Western Washington. We are well known within the local Real Estate community and understand local customs and procedures. You can depend on Rainier Title to provide you with accurate and timely service for all of your title and escrow needs.</p> <p/> Why Choose Rainier Title? <ul><li><strong>Locally Owned.</strong>&nbsp;All decisions are made from people who live and work here in Western Washington. No long&nbsp;waits for someone to get back to you.</li><li><strong>Locally Employed.</strong>&nbsp;We are stimulating the economy doing business with local real estate agents and lenders. The people we employ are your neighbors.</li><li><strong>No Outsourcing.</strong>&nbsp;All transactions, from beginning to end, are performed here by people who call the Northwest home.</li></ul>