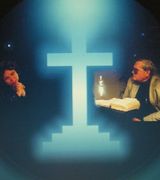 royalline
Content flagged

We will review this content. Thanks for helping make the site more useful to everyone. To learn more, read Zillow's Good Neighbor Policy.
Biblical Research (23 years experience)
Add personality to your profile! Tell the community about yourself, your home, and your profession.
GOD'S Grace!
http://forums.delphiforums.com/Repentance/myforums
Grace - GOD'S Power!
http://forums.delphiforums.com/Nawbie
I Timothy 3:16
"And without controversy great is the mystery of godliness: God was manifest in the flesh, justified in the Spirit, seen of angels, preached unto the Gentiles, believed on in the world, received up into glory."
The Calling
Repentance and life change? What do these mean?
I have called upon Jesus, what more do I need?
Do I have to be humble, must I be grieved
in order to show thanks
for the joys I've
received?
You are too harsh! My GOD loves me, this much I know.
HE'S smart, and HE knows that I will often misstep.
Yet you're telling me that wherever I go,
my heart should be watchful,
aware of each
step?
"Confess with thy mouth, and believe in thine heart"
I've done that and more, and still I am wild.
But whenever I feel myself yielding to sin
I'm to cry out to HIM,
as HIS beloved
child?
I'm certain that I can count on my Father's firm grip
always ready to yank me from Satan's deep mire!
But will HE really reach for me if I reject HIM,
ignoring Him, following
my own carnal
desires
performing unholy acts that lead hastily to death?
Can I break GOD'S pure heart to my sorrow?
Does to GOD belong my every last breath?
Should I truly care
what happens
tomorrow?
Yes, I've heard this before. I know GOD'S testing is nigh,
and soon all the earth will be greviously shattered
GOD'S trumpets' blasts through lightening skies
will show us just
what really
mattered"!
My head bowed, I now sit, pride brought down low
when I consider all HIS truths I've blithely ignored.
my broken heart realizes there's nowhere to go
but bowed down on my knees
with HIS
Word.
Psalm fifty-one, David's most penitent prose
speaks my faithless heart full to my sorrow -
it refreshes my soul, recharges my life.
With HIM I will
face each
tomorrow
with humility, repentance, and HIS Hand to Grip.
I've experienced that He is my rock, yes my all -
holding tightly to HIM when I'm tempted to slip
and to Jesus, my Savior,
I'll desperately
call!
And you who so patiently read this, enduring,
perusing this self examination, and now find
that your own heart is passionately burning
with questions aplenty,
unsettling your
mind,
please follow me in sweet humbleness deep
as we seek through repentance to yield
self-serving sins, so precious to keep -
to Jesus, the Christ -
GOD'S holiness
revealed.
He'll direct us in love to GOD'S own dear heart,
Who waits patientlywith the good saints of old...
welcoming us home, where we'll never depart
from the glorious wonders of
HIS Heavenly
Fold.
More
Less
About royalline: GOD'S Grace!<a rel="nofollow" href="http://forums.delphiforums.com/Repentance/myforums">http://forums.delphiforums.com/Repentance/myforums</a><br/><br/> Grace - GOD'S Power!<br/> <a rel="nofollow" href="http://forums.delphiforums.com/Nawbie"><strong>http://forums.delphiforums.com/Nawbie</strong></a><br/>I Timothy 3:16<br/> "And without controversy great is the mystery of godliness: God was manifest in the flesh, justified in the Spirit, seen of angels, preached unto the Gentiles, believed on in the world, received up into glory."<br/>The Calling<br/><br/>Repentance and life change? What do these mean?<br/>I have called upon Jesus, what more do I need?<br/>Do I have to be humble, must I be grieved<br/>in order to show thanks<br/>for the joys I've<br/>received?<br/><br/>You are too harsh! My GOD loves me, this much I know.<br/>HE'S smart, and HE knows that I will often misstep.<br/>Yet you're telling me that wherever I go,<br/>my heart should be watchful,<br/>aware of each<br/>step?<br/><br/>"Confess with thy mouth, and believe in thine heart"<br/>I've done that and more, and still I am wild.<br/>But whenever I feel myself yielding to sin<br/>I'm to cry out to HIM,<br/>as HIS beloved<br/>child?<br/><br/>I'm certain that I can count on my Father's firm grip<br/>always ready to yank me from Satan's deep mire!<br/>But will HE really reach for me if I reject HIM,<br/>ignoring Him, following<br/>my own carnal<br/>desires<br/><br/>performing unholy acts that lead hastily to death?<br/>Can I break GOD'S pure heart to my sorrow?<br/>Does to GOD belong my every last breath?<br/>Should I truly care<br/>what happens<br/>tomorrow?<br/><br/>Yes, I've heard this before. I know GOD'S testing is nigh,<br/>and soon all the earth will be greviously shattered<br/>GOD'S trumpets' blasts through lightening skies<br/>will show us just<br/>what really<br/>mattered"!<br/><br/>My head bowed, I now sit, pride brought down low<br/>when I consider all HIS truths I've blithely ignored.<br/>my broken heart realizes there's nowhere to go<br/>but bowed down on my knees<br/>with HIS<br/>Word.<br/><br/>Psalm fifty-one, David's most penitent prose<br/>speaks my faithless heart full to my sorrow -<br/>it refreshes my soul, recharges my life.<br/>With HIM I will<br/>face each<br/>tomorrow<br/><br/>with humility, repentance, and HIS Hand to Grip.<br/>I've experienced that He is my rock, yes my all -<br/>holding tightly to HIM when I'm tempted to slip<br/>and to Jesus, my Savior,<br/>I'll desperately<br/>call!<br/><br/>And you who so patiently read this, enduring,<br/>perusing this self examination, and now find<br/>that your own heart is passionately burning<br/>with questions aplenty,<br/>unsettling your<br/>mind,<br/><br/>please follow me in sweet humbleness deep<br/>as we seek through repentance to yield<br/>self-serving sins, so precious to keep -<br/>to Jesus, the Christ -<br/>GOD'S holiness<br/>revealed.<br/><br/>He'll direct us in love to GOD'S own dear heart,<br/>Who waits patientlywith the good saints of old...<br/>welcoming us home, where we'll never depart<br/>from the glorious wonders of<br/>HIS Heavenly<br/>Fold.<br/><br/>