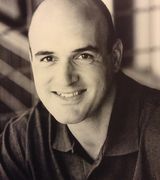 Owner/operator, Business License Falls Township Bucks County PA, Contractor PA (26 years experience)
Specialties:

Carpentry,
General Contracting,
Painting,
Kitchen Bathroom Home Remodeling
Add personality to your profile! Tell the community about yourself, your home, and your profession.
My name is Nick Stango, owner of
Beautiful Home Improvements
Call: (267-307-5796) for your free estimate. I have been working in the home improvements business since 1980 and started my business in 1989. I can do just about any type of home improvement project imaginable, although I specialize in Kitchen and Bath remodeling, pressure washing, painting and carpentry. I give free estimates and I'm licensed and insured in the state of Pennsylvania. I do very high quality work and have competitive prices. So if you are looking for a great home improvements contractor who can handle all of your home improvement needs, give me a call at 267-307-5796 Call today for your free estimate!
Beautiful Home Improvements by Nick Stango
Review Date: 04/12/2015 | Author: J W.
Comments: Nick removed wallpaper, painted the entire interior, replaced floors in kitchen, dining room, laundry area and powder room, replaced bathroom fixtures, and installed new kitchen and laundry appliances. He was prompt, reliable, and friendly. His advice regarding color choices and flooring choices was excellent. He paid great attention to detail. He was amenable to making changes to improve the outcome as we went along and offered pertinent additional suggestions. On the whole his work was meticulous, competent and reasonably priced.

Review Date: 11/27/2014 | Author: Josh G.
Comments: My wife and I hired Nick for our top-to-bottom kitchen remodel, a bathroom remodel, and several other projects over the last two years. The kitchen remodel was our first major house project, and we did extensive research into local contractors. Ultimately, we were the most comfortable with Nick based on his vast experience and knowledge of every aspect of the project. Once the work was underway, he coordinated with all of the different suppliers and did an amazing job of keeping the project on schedule. The final product turned out great- Nick's craftsmanship and attention to detail and has transformed the room into the centerpiece of the house. At the end of the day, Nick is everything you could ask for in a contractor. He is truly a professional that is committed to keeping his customers happy, stands behind his work, finishes projects on time, and does it all at a competitive price.

More
Less
About Nick Stango: My name is Nick Stango, owner of <a rel="nofollow" href="http://www.beautifulhomeimprove.com/">Beautiful Home Improvements</a> Call: (267-307-5796) for your free estimate. I have been working in the home improvements business since 1980 and started my business in 1989. I can do just about any type of home improvement project imaginable, although I specialize in Kitchen and Bath remodeling, pressure washing, painting and carpentry. I give free estimates and I'm licensed and insured in the state of Pennsylvania. I do very high quality work and have competitive prices. So if you are looking for a great home improvements contractor who can handle all of your home improvement needs, give me a call at 267-307-5796 Call today for your free estimate! <a rel="nofollow" href="http://www.beautifulhomeimprove.com/">Beautiful Home Improvements by Nick Stango</a> <br/> <br/> <p>Review Date: 04/12/2015&nbsp;|&nbsp;Author: J W.</p> <br/> <p><strong>Comments:&nbsp;</strong>Nick removed wallpaper, painted the entire interior, replaced floors in kitchen, dining room, laundry area and powder room, replaced bathroom fixtures, and installed new kitchen and laundry appliances. He was prompt, reliable, and friendly. His advice regarding color choices and flooring choices was excellent. He paid great attention to detail. He was amenable to making changes to improve the outcome as we went along and offered pertinent additional suggestions. On the whole his work was meticulous, competent and reasonably priced.<br/></p> <p>Review Date: 11/27/2014&nbsp;|&nbsp;Author: Josh G.</p> <br/> <p><strong>Comments:&nbsp;</strong>My wife and I hired Nick for our top-to-bottom kitchen remodel, a bathroom remodel, and several other projects over the last two years. The kitchen remodel was our first major house project, and we did extensive research into local contractors. Ultimately, we were the most comfortable with Nick based on his vast experience and knowledge of every aspect of the project. Once the work was underway, he coordinated with all of the different suppliers and did an amazing job of keeping the project on schedule. The final product turned out great- Nick's craftsmanship and attention to detail and has transformed the room into the centerpiece of the house. At the end of the day, Nick is everything you could ask for in a contractor. He is truly a professional that is committed to keeping his customers happy, stands behind his work, finishes projects on time, and does it all at a competitive price.<br/></p>