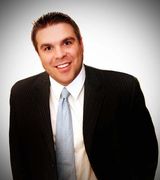 Independent Insurance Agent (17 years experience)
Specialties:

Insurance
Add personality to your profile! Tell the community about yourself, your home, and your profession.
Tulsa Insurance Guy,
www.tulsainsuranceguy.com
, helps clients receive a Free Quote on their Auto, Home, Business or Life Insurance. We are local Independent Insurance Agency that shops our clients Insurance through over 81 different companies. We are located in downtown Tulsa at 624 S Boston Ave Suite 330 Tulsa, OK 74119.
Here are some of the companies we represent:
Safeco
,
Hartford
, Metlife, Northstar, Travelers, Foremost, American Modern, CCA,
Progressive
, Mercury Insurance and many more...
Get Social with us!
Facebook
Facebook Company Page
Twitter
Youtube
Blogspot
LinkedIn
Merchant Circle
Foursquare
Wordpress
Tumblr
Tulsa Insurance Home, Car Insurance Tulsa, Insurance Auto Tulsa, Business Insurance Tulsa, Insurance Tulsa, Commercial Insurance, Your Local Insurance Solution
More
Less
About Jimmy Eubanks: Tulsa Insurance Guy, <a rel="nofollow" href="http://www.tulsainsuraceguy.com">www.tulsainsuranceguy.com</a> , &nbsp;helps clients receive a Free Quote on their Auto, Home, Business or Life Insurance. We are local Independent Insurance Agency that shops our clients Insurance through over 81 different companies. We are located in downtown Tulsa at 624 S Boston Ave Suite 330 Tulsa, OK 74119. <br/> <br/>Here are some of the companies we represent: <br/> <a rel="nofollow" href="http://www.safeco.com/home">Safeco</a>, <a rel="nofollow" href="http://www.thehartford.com/">Hartford</a>, Metlife, Northstar, Travelers, Foremost, American Modern, CCA, <a rel="nofollow" href="http://www.progressiveagent.com/agents/Oklahoma/Tulsa/tulsa-insurance-guy?&amp;product=Auto">Progressive</a>, Mercury Insurance and many more... <br/> <br/>Get Social with us! <br/> <a rel="nofollow" href="https://www.facebook.com/jimmyeubanks">Facebook</a> <br/> <a rel="nofollow" href="https://www.facebook.com/jimmyeubanks#!/TulsaInsuranceGuy">Facebook Company Page</a> <br/> <a rel="nofollow" href="https://twitter.com/tulsainsurance">Twitter</a> <br/> <a rel="nofollow" href="http://www.youtube.com/user/tulsainsurance">Youtube</a> <br/> <a rel="nofollow" href="http://www.tulsainsuranceguy.blogspot.com">Blogspot</a> <br/> <a rel="nofollow" href="http://www.linkedin.com/in/tulsainsuranceguy">LinkedIn</a> <br/> <a rel="nofollow" href="http://www.merchantcircle.com/business/Tulsa.Insurance.Guy.-.Tulsa.Auto.Home.Life.Tulsa.OK.918-695-8282">Merchant Circle</a> <br/> <a rel="nofollow" href="https://foursquare.com/tulsainsurance">Foursquare</a> <br/> <a rel="nofollow" href="http://tulsainsuranceguy.wordpress.com/about">Wordpress</a> <br/> <a rel="nofollow" href="http://tulsainsuranceguy.tumblr.com">Tumblr</a> <br/> <br/>Tulsa Insurance Home, Car Insurance Tulsa, Insurance Auto Tulsa, Business Insurance Tulsa, Insurance Tulsa, Commercial Insurance, Your Local Insurance Solution