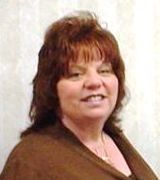 Specialties:

Buyer's Agent,
Listing Agent,
Foreclosure,
Short-Sale
Add personality to your profile! Tell the community about yourself, your home, and your profession.
Willow Realty Group is a local company serving the needs of our local community. We have 30 experienced sales agents on our staff and, have teamed up with some of the best industry experts in our area.
Our agents have been consistently selling properties in the metro Detroit area for over 20 years.
We continue to grow, change and educate ourselves to be successful in any real estate market;
Whether it is a "seller''s market", a "buyers'' market", or "a distressed market".
Our success continues today, even in a distressed market because our agents take the time to truly understand what our consumers need.
Whether you are a first time home buyer taking advantage of our "buyers'' market" or a seller struggling with the question of "should I sell my home?" We are confident that we can help.
Contact us today for a free consultation to determine how we can best help you.
We are conveniently located on the North East corner of West and Telegraph Roads in the West-Tel plaza. (2 doors down from Little Caesars Pizza). Our office is open 7 days a week.
More
Less
About Cheryl Doherty: <!--[if gte mso 9]><xml> <o:OfficeDocumentSettings> <o:RelyOnVML/> <o:AllowPNG/> </o:OfficeDocumentSettings> </xml><![endif]--><!--[if gte mso 9]><xml> <m:mathPr> <m:mathFont m:val="Cambria Math"/> <m:brkBin m:val="before"/> <m:brkBinSub m:val="&#45;-"/> <m:smallFrac m:val="off"/> <m:dispDef/> <m:lMargin m:val="0"/> <m:rMargin m:val="0"/> <m:defJc m:val="centerGroup"/> <m:wrapIndent m:val="1440"/> <m:intLim m:val="subSup"/> <m:naryLim m:val="undOvr"/> </m:mathPr></w:WordDocument> </xml><![endif]--><!--[if gte mso 9]><xml> </xml><![endif]--><!--[if gte mso 10]> <style> /* Style Definitions */ table.MsoNormalTable {mso-style-name:"Table Normal"; mso-style-parent:""; line-height:115%; font-size:11.0pt; font-family:"Calibri","sans-serif";} </style> <![endif]--> <p class="MsoNormal">Willow Realty Group is a local company serving the needs of our local community. We have 30 experienced sales agents on our staff and, have teamed up with some of the best industry experts in our area.</p><p class="MsoNormal">Our agents have been consistently selling properties in the metro Detroit area for over 20 years.</p><p class="MsoNormal">We continue to grow, change and educate ourselves to be successful in any real estate market;</p><p class="MsoNormal">&nbsp;Whether it is a "seller''s market", a "buyers'' market", or "a distressed market".</p><p class="MsoNormal">Our success continues today, even in a distressed market because our agents take the time to truly understand what our consumers need.</p><p class="MsoNormal">Whether you are a first time home buyer taking advantage of our "buyers'' market" or a seller struggling with the question of "should I sell my home?" We are confident that we can help.</p><p class="MsoNormal">Contact us today for a free consultation to determine how we can best help you.</p><p class="MsoNormal">We are conveniently located on the North East corner of West and Telegraph Roads in the West-Tel plaza. (2 doors down from Little Caesars Pizza). Our office is open 7 days a week.</p>
Property Address
Represented
Sold Date
Price