Stan Humphries, Chief Analytics Officer, Zillow Group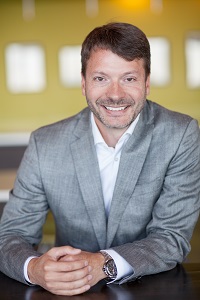 Dr. Stan Humphries is the chief analytics officer of Zillow Group, a portfolio of the largest and most vibrant real estate and home-related brands on Web and mobile. Stan is the co-author of the New York Times Best Seller "Zillow Talk: The New Rules of Real Estate."
As chief analytics officer Stan oversees Zillow Group financial planning and analysis, corporate strategy, economic research, data science and engineering, marketing and business analytics, and pricing analytics. Stan was one of Zillow's earliest pre-launch employees and is the creator of the Zestimate and its first algorithm.
Stan also serves as chief economist for Zillow Group. He has built out the industry-leading economics and analytics team at Zillow, a recognized voice of impartial, data-driven economic analysis on the U.S. housing market. Stan is a member of Fannie Mae's Affordable Housing Advisory Council and the Commerce Department's Data Advisory Council. Stan also serves on the Visiting Committee of the Department of Economics at the University of Washington.
Prior to joining Zillow, Stan spent five years at Expedia where he ran the advanced analytics team. Before Expedia, Stan served as a researcher and faculty member at the University of Virginia, and was previously a Presidential Management Fellow where he served at NASA, the Office of Science and Technology Policy in the Executive Office of the President, and the Technology Administration within the Department of Commerce. Stan has also served in the United States Peace Corps, where he taught high school physics and chemistry in the West African country of Benin. Stan has a Bachelor of Arts from Davidson College, a Master's of Science in Foreign Service from Georgetown University, and a Ph.D. in Government from the University of Virginia.
Economic Research
Svenja Maarit Gudell, Chief Economist, Zillow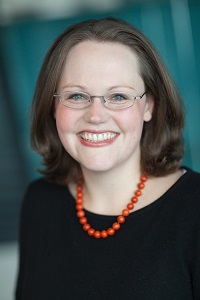 Dr. Svenja Gudell is the Chief Economist of Zillow. She joined the company in 2011 and leads the industry-leading economic research team at Zillow, a recognized voice of impartial, data-driven economic analysis on the U.S. housing market. Under Svenja's leadership, Zillow produces monthly reports on housing trends for more than 450 metros nationwide, down to the ZIP code level. In addition, Svenja and her team publish original research on various real estate topics, ranging from rental and mortgage affordability, negative equity and forecasting, to policy, generational and mortgage research. Svenja has presented to various federal agencies and at numerous industry conferences, and has been widely quoted in national and local media.
Prior to joining Zillow, Svenja did economic, financial and strategy consulting for Analysis Group and was an Assistant Economist in the Research Group of the Federal Reserve Bank of New York. Svenja has a Bachelor of Arts in Economics from the University of Rochester, a Master of Arts in Economics from New York University, a Master of Science in Business Administration from the University of Rochester, and a Ph.D. in Finance from the University of Rochester.
Skylar Olsen, Senior Economist
Skylar joined Zillow in the summer of 2012 and investigates the cross-sectional relationships between home values and community features such as school quality and walkability. She also creates many of Zillow's real estate indices and metrics, including the Buyer-Seller Index and the Buy-Rent Breakeven Horizon. She currently holds a PhD in Economics from the University of Washington specializing in econometrics and environmental economics. Her academic work focused on using housing data to explore environmental issues. Prior to her work at Zillow, Skylar was honored for teaching excellence by the University of Washington.
Krishna Rao, Senior Economist
Krishna joined Zillow in the summer of 2013, after finishing a Ph.D. in Economics at Stanford University focused on Macroeconomics and Finance. Prior to his Ph.D. he graduated from Columbia University with a B.A. in Economics and Math and worked at the Federal Reserve Bank of New York where he helped develop structural macroeconomic forecasting models to guide monetary policy. At Zillow, Krishna has been working on forecasting home prices.
Aaron Terrazas, Senior Economist
Aaron joined Zillow in January 2014. He was previously an Economist in the U.S. Treasury Department's Office of Economic Policy where he focused on macroeconomic and monetary policy, and participated in the inter-agency group of economists who prepare the forecasts underlying the Administration's budget. He has also worked as a Policy Analyst at the Migration Policy Institute, a nonpartisan think tank in Washington, DC. He received a Bachelor's of Science in Foreign Affairs from Georgetown University and a Master's in Science in Applied Economics from Johns Hopkins University. He also studied at Paris' Institut d'Etudes Politiques (Sciences Po) and holds a Certificate in Forecasting Practice from the International Institute of Forecasters. At Zillow, Aaron analyzes mortgage markets among other projects.
Meredith Miller, Economic Research Analyst
Meredith joined Zillow in the fall of 2012 and is focused on housing market research, creating interactive visuals and managing data production. Her most recent work has been concentrated on trajectory of home values and what influences their behavior and housing affordability. Prior to joining Zillow, Meredith was an agricultural economist intern at the U.S. Department of Agriculture's Economics Research Service in Washington, DC, where she examined the assets and debts of low-income households by SNAP participation. Meredith received her Bachelor of Science in Economics with minors in Mathematics and Spanish, as well as a Master of Arts in Economics, from the University of Delaware.
Matthew Fix, Data Scientist
Matthew began working at Zillow in 2013. After receiving his Bachelor of Science in Mathematics at the University of Washington, Matthew returned to the UW to complete his Master's in Teaching degree. Previously, Matthew taught high school mathematics in White Center, Washington on the Evergreen Campus, developing both the AP Calculus and the AP Statistics programs.
Chris Sipola, Data Scientist
Chris joined Zillow in July 2014 and works on automating the production of internal and public data. Prior to Zillow, he worked at Google, where he conducted research and analyses aimed to improve the digital marketing performance of large online retailers. He also worked at the Federal Energy Regulatory Commission (FERC), where he built models to detect anticompetitive behavior in electricity markets and supported litigation through the technical forensic analysis of energy market data. Chris received a Masters in Applied Economics with a focus in Quantitative Methods from Johns Hopkins University and a Bachelors in Economics from the University of Pennsylvania.
Jamie Anderson, Data Scientist
Jamie joined Zillow in the fall of 2014, after recently finishing his undergraduate studies at Seattle University, where he earned degrees in finance and economics. Over the summer, Jamie bolstered his statistical programming skills, by partaking in a Data Science certification program offered by Johns Hopkins University through the Coursera platform. Jamie hopes to shortly begin a master's program in statistics, analytics, or data science.
Cody Fuller, Economic Analyst
Cody joined Zillow in 2014 as an economics intern. Prior to Zillow, he lived in Portland. He obtained a Bachelors in Economics and Math at Portland State University, where he is currently finishing up a Masters in Math and Statistics. During his time at Portland State he did research in Energy Economics and taught introductory statistics/math courses.
Alex Hubbard, Economic Analyst
Alex joined Zillow in 2014 and is also pursuing a Ph.D. in Economics at the University of Washington. He is originally from Clovis, CA, has a Bachelors in Economics from UCLA and has since completed his Masters in Economics at the University of Washington. His research focus is in macroeconomics and time series, and he is working on financial crises and tail risk in macroeconomics.
Data Science
Yeng Bun, Senior Data Scientist
Yeng joined Zillow in 2006 and plays a major role in the production and quality of our Real Estate Market Reports. He also developed and implemented parts of the AVM that produces Zestimates. Prior to joining Zillow, he spent four years at Samurai EC and Lehman Brothers, where he developed parts of real-time systems for market makers to quote and trade stock options and FOREX with various exchanges. He has also worked at Insightful Corp. as a developer of statistical software and at QUEST Integrated, where he worked on research projects in areas of computational fluid dynamics, computer-aided engineering and water jet machining. Yeng holds a Ph.D. in Applied Math from the University of Washington.
Bill Constantine, Senior Data Scientist
Bill began working at Zillow as a senior quantitative modeler in 2012. He is in charge of streamlining the development process for our analytics and is steadily working to improve them. Prior to joining Zillow, Bill spent four years at Revolution Analytics as a senior developer of advanced analytics and ten years at Insightful Corporation as a (principal) investigator for several research contracts with various government agencies including the NIH, DoD, NASA, and NSF. Bill also worked at NASA Ames Research Center while getting his Master's degree, where he used wavelet techniques to analyze helicopter noise. Bill holds a Ph.D. in Mechanical Engineering specializing in nonlinear dynamics from the University of Washington.
Dong Xiang, Senior Data Scientist
Dong came to Zillow in 2005 as a senior quantitative modeler, where he helped develop the Zestimate algorithm. He also works on Zillow's Real Estate Market Reports, and helps calculate our negative equity figures. Before he came to Zillow, Dong worked at Expedia.com, where he developed models for a real-time fraud detection system for air and hotel purchases. He has also worked at the SAS Institute. Dong received his Ph.D. and his Masters Degree in statistics from the University of Wisconsin, Madison, and a Bachelor of Science in Statistics from Beijing University.
Chunyi Wang, Data Scientist
Chunyi joined Zillow as a Quantitative Modeler in October 2012. Chunyi has been working in valuation models on multiple projects, including the Zestimate and Zillow Digs. Prior to joining Zillow he lived in Toronto, Canada during which time he obtained a Masters of Science and a PhD. in Statistics from the University of Toronto.
Jeff Howbert, Data Scientist
Jeff began consulting for Zillow as a senior data scientist in 2012. He is working on multiple approaches to improving the Zestimate algorithm. His received a B.A. in English Literature from Stanford University and Ph.D. in Organic Chemistry from Harvard, which led to a 25+ year first career in the pharmaceutical and biotech industries leading drug discovery and development efforts. He recently returned to school, earned a M.S. in Computer Science from University of Washington, and is now enjoying a second career focused on applications of machine learning to big data problems. He currently spends most of his time doing research on new proteomics scoring methods in the Genome Sciences Department at University of Washington.
Analytics
Steve Brownell, Senior Manager, Pricing Analytics
Steve joined Zillow in early 2009 as a Data Analyst. His work touches many parts of the company including business intelligence, ad performance, pricing, and combing the real estate market for interesting data trends. Before working at Zillow he was an Associate Scientist at Passport Systems in Massachusetts where he helped develop Photon Accelerator-based Non-Intrusive Nuclear Cargo Inspection Systems for port security funded by the Department of Homeland Security. Steve has a Bachelor of Science in Physics from Northeastern University.
Rob Broelser, Data Analytics Specialist
Rob joined Zillow in April 2013 as a Data Analyst with a focus on Zillow's Mortgage Marketplace and Premier Agent Pro tools. Prior to Zillow, he worked in Engineering research and development on solar cells and finger print sensors. Rob received a Ph.D. and M.S. in Materials Science and Engineering from the University of California – Berkeley and a B. S. in Applied Physics from Columbia University.
Austin Gross, Economic Analyst
Austin joined Zillow in 2013. He is also pursuing a Ph.D. in Economics at the University of Washington. Before starting his Ph.D. Austin worked in renewable energy consulting. His research focus is in Environmental Economics and Econometrics, where he is working on welfare measures of changing traffic policy in the Puget Sound region. Austin has completed his Masters in Economics at the University of Washington, and received his undergraduate degree from UC Berkeley in Conservation and Resource Studies.
Communications
Katie Curnutte, Director of Communications
Katie joined Zillow in 2008 and leads the company's data PR efforts. She manages the communications surrounding the Real Estate Market Reports and frequently works with economists from government institutions and academia who use Zillow data in their research. Before joining Zillow, she ran public relations for The Warren Group, a Boston-based company that collects public record real estate data. She has also worked as a real estate journalist. Katie has a Bachelor of Science in journalism from the University of Illinois, Urbana-Champaign. Follow her on Twitter: @Katie_Curnutte.
Cory Hopkins, Managing Editor, Zillow Research
Cory joined Zillow in late 2012 to manage the company's data-driven public relations efforts. Cory spearheads a number of initiatives, including regular monthly and quarterly real estate market reports, negative equity reports and specialized analyses for a broad range of local and national news outlets, think tanks and research centers. Before joining Zillow, he served as editorial director for The Warren Group, a more than 140-year-old, Boston-based real estate data and publishing company. He has also served as a business and general assignment reporter for a number of New England-area publications. Cory received his undergraduate degree in history from The George Washington University in Washington, D.C., and was awarded a Master of Arts in journalism from Emerson College in Boston.
Zillow Technical Advisory Board, Economics
Thomas G. Thibodeau, Ph.D.
Tom Thibodeau is the Global Real Estate Capital Markets Professor and the Academic Director of the CU Real Estate Center in the Leeds School of Business at the University of Colorado-Boulder. Tom is currently teaching Real Estate Finance and Investments and Real Estate Economics in the MBA Program at Leeds. He has taught courses in Real Estate Fundamentals, Real Estate Markets and Valuation, Real Estate Development, Commercial Mortgage Backed Securities, Managerial Economics and Macroeconomics. Tom's real estate research has been published in numerous nationally recognized refereed journals including Real Estate Economics, Journal of Real Estate Finance and Economics, Journal of Urban Economics, Land Economics, Journal of Housing Research, Journal of Real Estate Research, Housing Policy Debate, Real Estate Review, Real Estate Finance and Property Tax Journal. Between 2000 and 2006, Tom was an editor or Real Estate Economics. He is a Past President of the American Real Estate and Urban Economics Association (AREUEA) and a Fellow of the Homer Hoyt Advanced Studies Institute. In 2008, AREUEA awarded Tom the George Bloom Award for "his outstanding contributions to the field of real estate." In October 2009, the National Association of Industrial Office Properties (NAIOP) Research Foundation Governors appointed Tom a NAIOP Distinguished Fellow.
Stephen Malpezzi, Ph.D.
Stephen Malpezzi is the Lorin and Marjorie Tiefenthaler Distinguished Professor in the Wisconsin School of Business's Department of Real Estate and Urban Land Economics, at the University of Wisconsin-Madison. Stephen is the Academic Director of UW's James A. Graaskamp Center for Real Estate, and has also served as Chair of the Real Estate Department. His research includes work on economic development, the measurement and determinants of real estate prices, housing demand, and the effects of regulation and other economic policies on real estate markets. Among his numerous publications, he's the author of A Primer on U.S. Housing Markets and Housing Policy (with Richard Green; Urban Institute Press, 2003; the second edition is forthcoming) and is currently finishing a book on local economic development. Stephen holds a Ph.D. in economics from The George Washington University, an M.A. in international affairs from the same university, and a B.A. in political science from LaSalle College.
Further details, including publications, can be found at: http://www.bus.wisc.edu/realestate/faculty/malpezzi.asp