Foreclosure Buyer Tip: Check the Surrounding Yard
Among distressed homes, buyers generally look out for pre-foreclosures because of its advantages over other foreclosure homes. For instance, sellers of these pre-foreclosures are more open to negotiation because of the time element. Also, the entire sales transaction is certainly faster.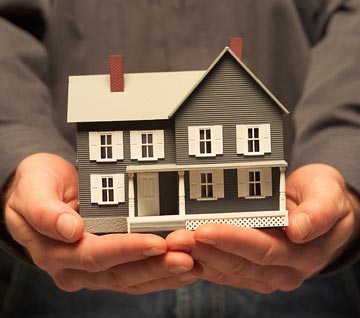 If you are lucky enough to find a pre-foreclosure up for grabs, then it is important for you to make a thorough inspection of the property. This does not only mean scrutinizing the interior of the house but also the surrounding yard.
Here are some of the things you should check:
Landscaping – buyers should determine whether or not the landscaping of the property is suitable. Aside from being pleasing to the eyes, the landscaping must complement the property.
Trees and Other Foliage – it is important for buyers to check whether the trees are not in the way of power lines. Also, you should check the area for cracks in the driveway, which might be indicative of destructive roots.
Uneven Ground – another important feature of the yard that buyers should look at is the evenness of the ground. If you observe unevenness, then you will have to address safety concerns.
Grading – interested buyers must also inspect the level of the homes nearby. If the property has the lowest grade, there is a possibility that the water will go towards your home during the rainy season.
These are just some of the areas of the yard that you should think about carefully. When in the market for a foreclosure property, keep in mind that the properties are sold "as is". You will have to live with whatever minor or major imperfections that the pre-foreclosure property may possess. If you pay close attention to the yard, you will be able to avoid so many inconveniences.
Flag content

Stating a discriminatory preference in an advertisement for housing is illegal. If you think this content is discriminatory or otherwise inappropriate and feel it should be removed from Zillow, please let us know by completing the information above.

Close

We're Sorry

This service is temporarily unavailable. Please come back later and try again.
Contributors to this article include: