Who Will Take Care Of Abandoned Foreclosure Pets
Upload Image
It's a disconcerting outcome of the increasing incidents of foreclosures that more and more pets are being abandoned by their owners. Some homeowners are considerate enough to drop the the pets off at animal shelters. However, due to overcrowding at these shelters, about 50% of all incoming animals are being put to death. But some homeowners aren't even human enough to leave their pets at the shelters!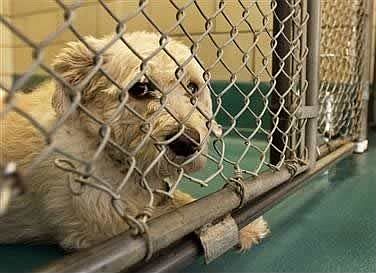 These pets, who are the casualty of repossessed homes, are left indoors many a time -- sometimes without food or water. Dog health care experts say that a dog gets dehydrated within 24 hours due to lack of water and extreme heat can kill them in 2-4 days. Much like humans, pets such as dogs and cats can survive without food for days but are most likely to die quickly due to lack of drinking water.
But there is much you can do to help these stray pets. Adopt, if you can. You and many like you can adopt these abandoned pets and give them a new and healthy home and a new lease of life!
If there are foreclosed homes in your neighborhood, physically visit the property, once the owner has moved out, to check if any pet/s have been left behind indoors or in the backyard. If you find one, make a call to the local humane society to get more information on ways to rescue the pet. In case you don't want to inspect the vacated foreclosure yourself, ask your local real estate agent to inspect the property for any abandoned pets.
If you won't speak up for these helpless pets, who will? Think about it!
Last edited

October 12 2012

Content flagged

We will review this content. Thanks for helping make the site more useful to everyone. To learn more, read Zillow's Good Neighbor Policy.
Contributors to this article include: