Zillow Real Estate Android™ App
Shop for a new home, save searches and get push notifications when new homes with your criteria hit the market.
See homes for sale and for rent, Make Me Move® homes, and recently sold homes
Get Zestimate® home values & Rent Zestimates on 100+ million homes
Share homes via email, Facebook, and Twitter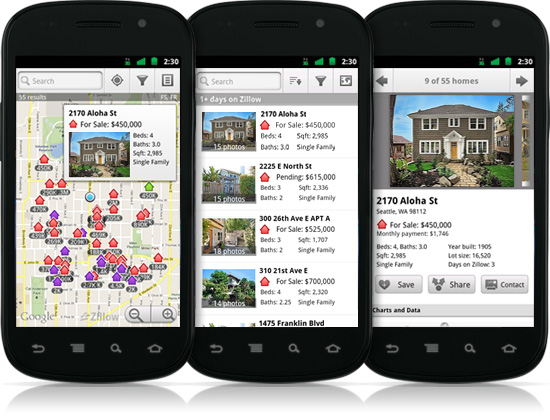 Also on Android:

How much house can you afford? What will your mortgage payment be? Get real-time rates, easy-to-use calculators and more with the Zillow Mortgages Android™ App.

Search for apartments for rent, homes for rent, condos, townhouses and more on-the-go using the Zillow Rentals App for Android.
Also available from Amazon AppStore: