Zillow Real Estate iPhone® App
What's that home's value? How much is that home listed for? Is the rent too high? Is it a foreclosure? Stop wondering. Get answers on the most popular real estate app on the iPhone, which also includes a built-in GPS, plus an elegant mortgage app.
See homes for sale and for rent, pre-market properties (pre-foreclosure, foreclosed and Make Me Move® price homes), and recently sold homes
Get Zestimates & Rent Zestimates on 100+ million homes
Share homes via email, Facebook, and Twitter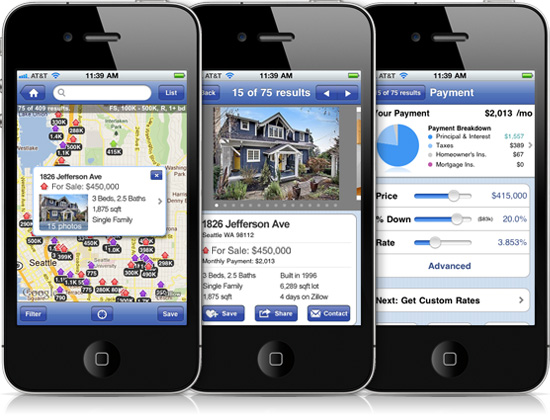 ---
Also on iPhone:

How much can you afford? What will the mortgage payment be? Get real-time rates, easy-to-use calculators and more on this elegantly designed mortgage app.
---