Zillow Rentals iPhone® App
Looking for a rental? Get notified instantly when new rentals hit the market, and easily keep track of the properties you've viewed or contacted using the Zillow Rentals iPhone App.
Search for apartments for rent, homes for rent, condos, townhouses, and more
Compare rental favorites side-by-side, or on a map
Use Rent Zestimate® estimated monthly rent to help evaluate price
Draw your preferred neighborhoods on the map
See nearby amenities, including grocery stores, coffee shops, schools, parks, gas stations, and more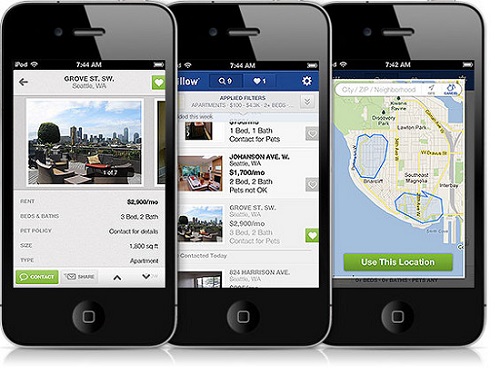 ---
Also on Android:
---
Also on iPhone:

Get answers on the most popular real estate app on the iPhone, which also includes a built-in mortgage app.
---