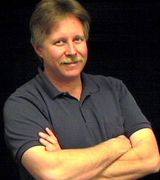 Home Inspector & General Bldg Contr (43 years experience)
Specialties:

Inspection,
Electrical,
General Contracting,
Plumbing
Add personality to your profile! Tell the community about yourself, your home, and your profession.
I love old homes for their charm and detail. A wrap-around porch and wood floors shout "this is more than a house - this is a HOME!" Claw-foot tubs, pedastel sinks, crown moulding, wall sconces and arched openings tell a story about the dedication of craftsman many years ago. Put down the X-box and open a book.

Newer homes are more efficient and comfortable. Green (or smart) building employs a better building envelope. Insulated walls, insulated attics, dual glazed windows, weather-stripping, 14 SEER condensing units and solar collectors cost less to heat and cool. Don't forget thoughtful planting of shade trees. These trees reduce the light/heat during the summer and let in warmth when leaves fall in autumn. The kitchen is the new family room.

I have been blessed to work with many fine Realtors (and two awful Realtors). Referrals are the kindest compliment I can receive. I have been employed in the mechanical engineering field, performed nearly every trade and volunteer for Habitat for Humanity.

I have been married to Karen since 1988. We have two great kids (Melanie - 17, and David - 16). Our Cocker Spaniel's name in Princess. We have lived in Agoura Hills since 1990. Karen is a pension administrator and looks amazing. Melanie is extremely studious, loves to travel and wants to live in Victorian times. David is a varsity football player and a Karate black belt. We ski as a family once a year and get to every high school football game.




More
Less
About Joe Nernberg: I love old homes for their charm and detail. A wrap-around porch and wood floors shout "this is more than a house - this is a HOME!" Claw-foot tubs, pedastel sinks, crown moulding, wall sconces and arched openings tell a story about the dedication of craftsman many years ago. Put down the X-box and open a book.<br/><br/>Newer homes are more efficient and comfortable. Green (or smart) building employs a better building envelope. Insulated walls, insulated attics, dual glazed windows, weather-stripping, 14 SEER condensing units and solar collectors cost less to heat and cool. Don't forget thoughtful planting of shade trees. These trees reduce the light/heat during the summer and let in warmth when leaves fall in autumn. The kitchen is the new family room.<br/><br/>I have been blessed to work with many fine Realtors (and two awful Realtors). Referrals are the kindest compliment I can receive. I have been employed in the mechanical engineering field, performed nearly every trade and volunteer for Habitat for Humanity.<br/><br/>I have been married to Karen since 1988. We have two great kids (Melanie - 17, and David - 16). Our Cocker Spaniel's name in Princess. We have lived in Agoura Hills since 1990. Karen is a pension administrator and looks amazing. Melanie is extremely studious, loves to travel and wants to live in Victorian times. David is a varsity football player and a Karate black belt. We ski as a family once a year and get to every high school football game.<br/><br/><br/><br/>